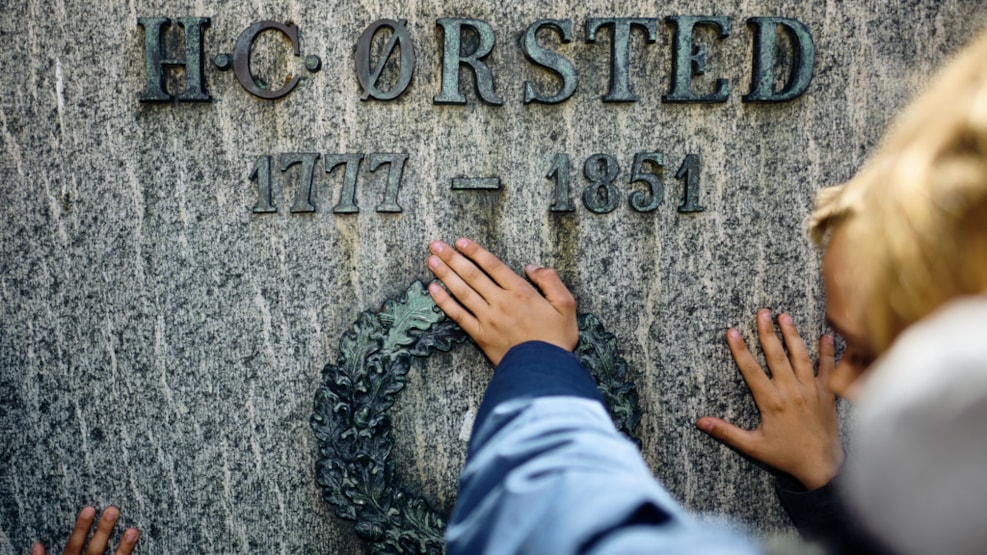 Against the Current: Audiowalk Langeland - Invisible Theater
"Against the Current" is a dramatized audio walk that you experience while walking and that uses the nature of Langeland as its scenography.
You start in the West and end in the East. Between the two acts, you choose whether you want to drive to the North or South. You only have to go through three acts in total. 
After purchasing Against the Current you have access to all acts/tours, and can walk through them whenever it suits you. You can walk through all three acts in one day or several days, the choice is yours.


Against the Current is a dramatized audio walk that you experience while walking and that uses the nature of Langeland as its scenography. "Invisible theater" we call it. Theater that plays whenever it suits you, and that only comes alive when you give the story legs to walk on.

The four corners of the world, 117 experiments in electricity and 1 airship. The strong forces of nature and a developing speculation as to an unproven theory that electricity might be at play accompany you and H.C. Ørsted when you go out in search of great discoveries together with the island of Langeland as your scenery. The app-based performance has been created for ages 8 and older. The journey begins in Rudkøbing and you choose your own path around the island during the course of the three acts.

Against the Current is a fantastic voyage of discovery in which Inge Lehman, Einstein, Marie Curie and Tycho Brahe appear as young Ørsted follows the sound he hears and searches for that which no one can see. It is a performance about making great discoveries in the world and within oneself. About collecting super powers in nature and posing the right questions in life.

What path will you choose?


What to do

Download the BaggaardTeatret App

Buy Against the Current (DKK 89 / 12 Euro)

Download all four acts/tours in the app before starting

Allow the App to use GPS and notifications always

Take your earpods along

Select ACT 1 WEST and press "Start Tour". When you've finished ACT 1, press "Exit tour". Move on to the next act, and repeat the procedure

The trip takes approx. 2 hours and 45 minutes + transportation time

We recommend a car for transportation between the acts

The Tour is recommended for the whole family from 8 years and older