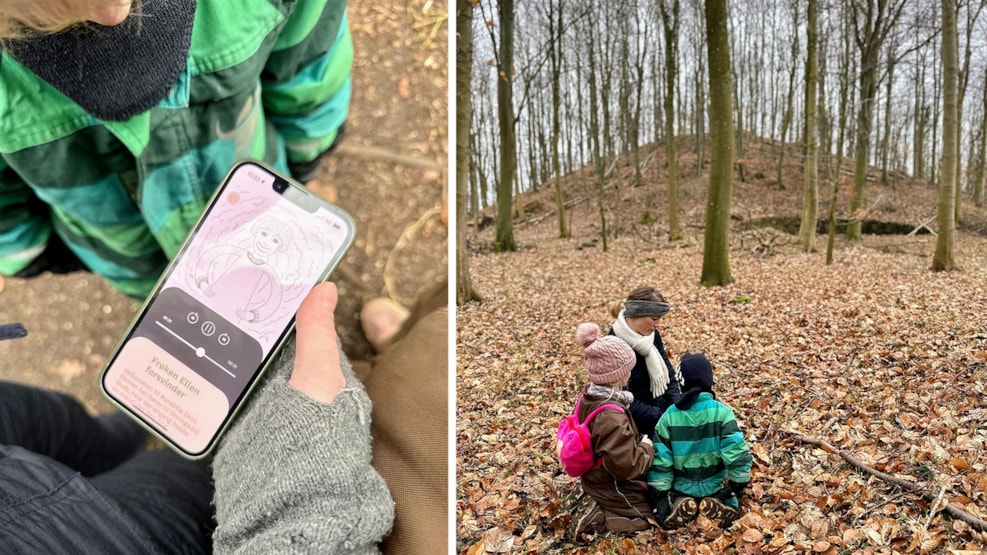 Against the Current: Audiowalk Langeland - Invisible Theater
Go on an adventure: App-based nature experience for both children and adults
Forest adventure at Skovsgaard Gods
With the free app Natureventyr, the whole family can go on an adventure in Konabbe Skov in Langeland.
Along a child-friendly route close to Skovsgaard Estate, you go from chapter to chapter and hear a fairy tale that has been written uniquely for the route and the area. Along the way, you will pass ancient monuments and hear the fairy tale "When Miss Ellen disappeared", which is based on an old legend from the place.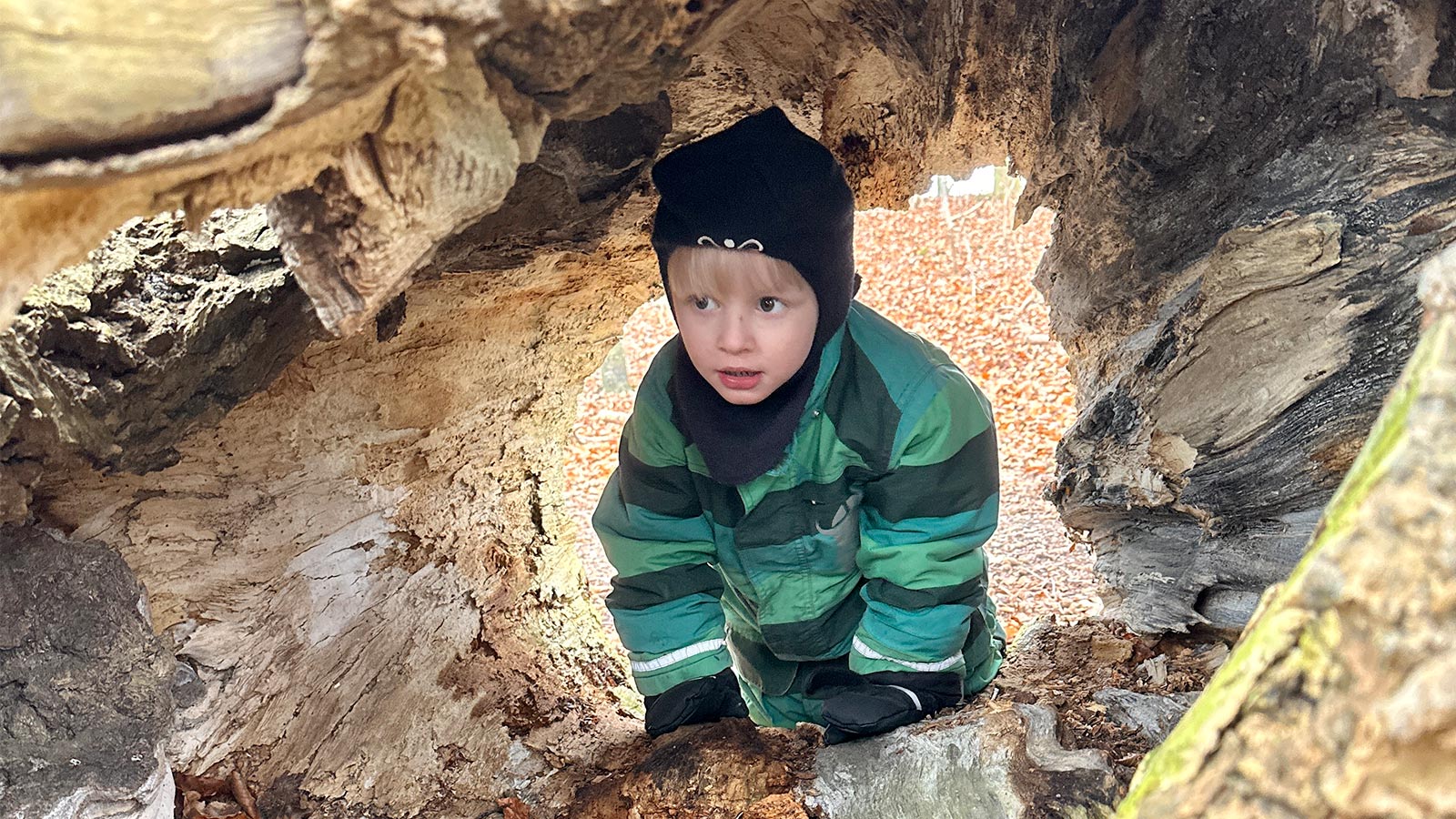 The adventure is about the stable boy Andreas, who goes into the forest to save Miss Ellen from some big, disgusting trolls. Along the way, Andreas gets help from a cunning and adventurous fox and from Gunnar, who turns out to be a ghost from a distant past. In each chapter, there are fun challenges for the children that help drive the story forward.
The result is a walk that is fun for both children and adults.
Konabbe Forest belongs to Skovsgaard Estate and is run by Denmark's Nature Foundation with a view to improving the living conditions for the forest's animals and plants. The operation of the forest includes animals that graze in enclosures in the forest. Keep a good distance from grazing animals and do not take dogs into enclosures with animals. Keep the dog on a leash in the rest of the forest, and avoid walking in the forest if it is very windy.
A trip to Konabbe Forest can be well combined with a visit to Skovsgaard Gods, where there are fine exhibitions, a nature communication workshop and a café.