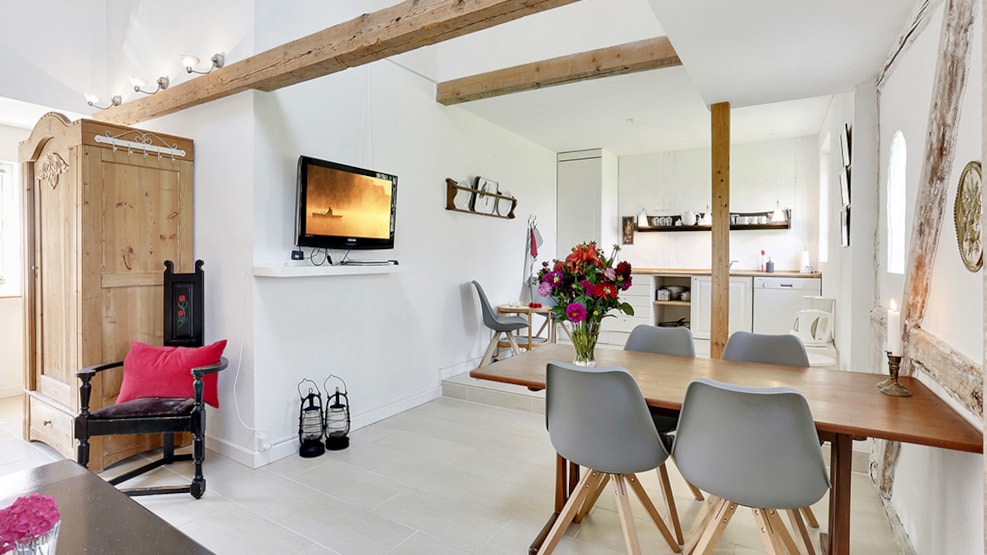 Åløkke Bed and Breakfast
Beautiful four-winged farmhouse with recently built rooms and a holiday apartment.
Central location in a delightful setting.
Big garden, non smoking rooms, nice bathroom, TV and DVD in the rooms, horses from Iceland.
Four modern, bright and attractive double rooms, two of them with room for 3-4 persons. Shared bathroom. Holiday apartment for 6 people.