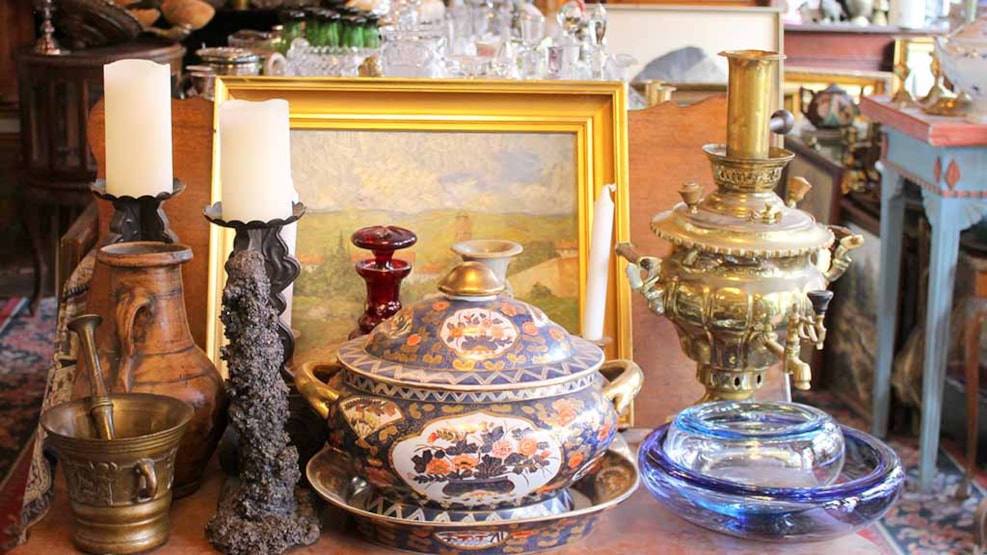 Antik 44 in Bogense
At Antik 44 you will find an exciting product range within classic antiques and art - here you'll see whatever you can't find anywhere else!
Antik 44 has a wide range, and the shop specializes in small antiques and art objects, retro jewellery, oriental handicrafts, gifts, curiosities and fascinating quirky items.
Antik 44 is located in the former municipal building on Adelgade in Bogense. The oldest part of the house is the vaulted cellar, which was built in the years 1415-1420, and this was the council room for the city's leading gentlemen.
⇒ Read more about the building's exciting history!
The house also forms the setting for art exhibitions and cabaret performances. The antique shop is located in the front building with access to exhibitions and other activities, and there is access to the old courtyard, where there are sundials, stone vases and other beautiful outdoor items.
Opening hours
Monday-Sunday 9.30-17.30