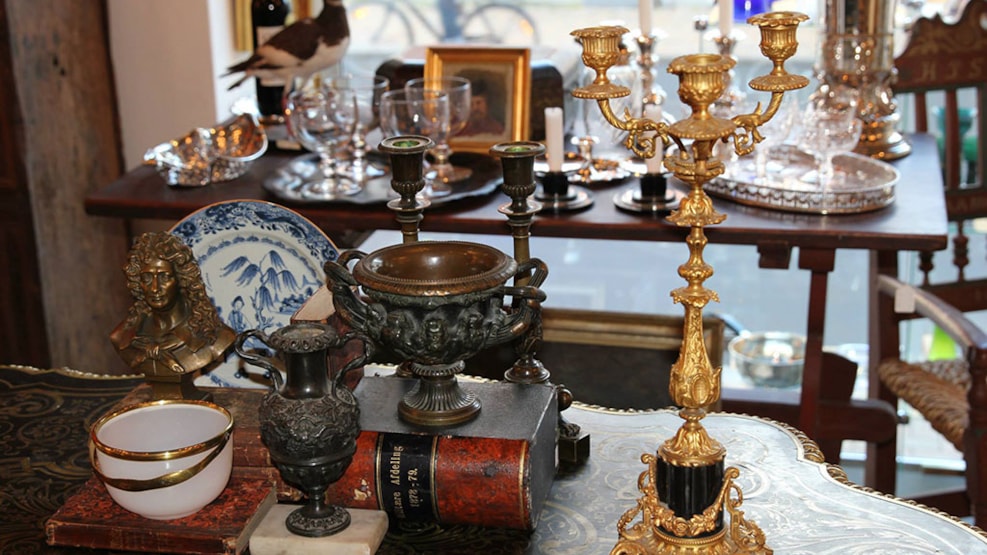 Antik Damgaard-Lauritsen
Antik Damgaard-Lauridsen in Klaregade is a hidden gem nestled in the high street of bustling Odense. Located in a prime spot, it attracts locals and tourists alike with its central location.
The knowledgeable and friendly staff at the shop is always ready to assist customers in their search for the perfect antique piece. They possess a deep understanding of the history and value of each item, offering valuable insights and guidance to collectors and enthusiasts.
Antik Damgaard-Lauridsen is renowned for curating a diverse and captivating range of treasures from different eras. Whether you're an avid collector or a first-time visitor, you'll be impressed by the carefully arranged displays that showcase the beauty and uniqueness of each piece. From exquisite furniture and delicate porcelain to vintage jewellery and rare artworks, this antiques shop caters to various tastes and preferences.
The ambience of Antik Damgaard-Lauridsen adds to the overall experience. The shop's interior exudes an inviting and cosy atmosphere, allowing customers to leisurely explore the treasures on display.
Antik Damgaard-Lauridsen's reputation as a destination for antique lovers is well-deserved. Its central location, combined with great service and a wide selection of high-quality antiques, makes it a must-visit for anyone with an appreciation for history and craftsmanship.