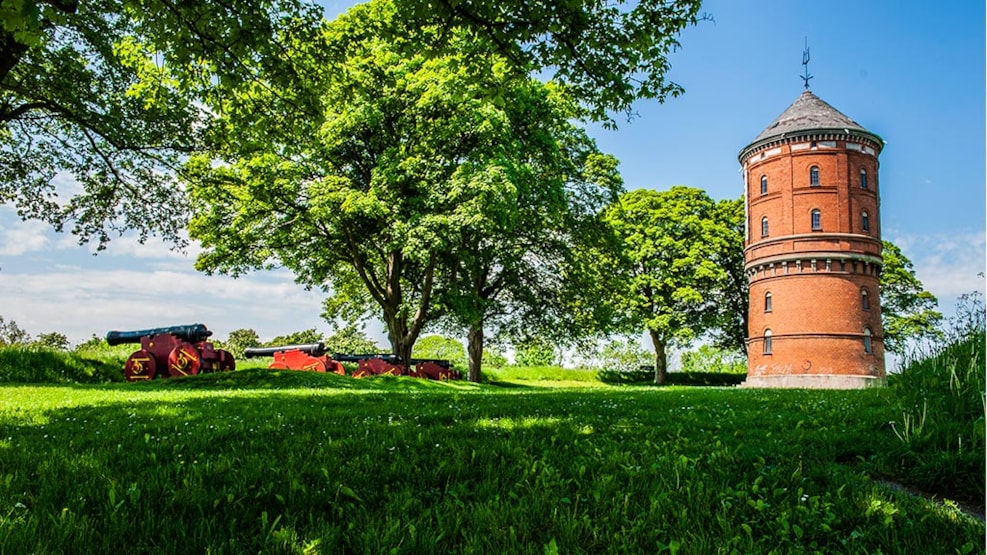 Art exhibitions in the Queen's Watertower
Throughout the year, the Water Tower is open. Local artists exhibit their works inside the tower. Come by and experience the art exhibitions and the Water Tower.
The artists in the Queen's Watertower are mainly artists and craftsmen from Nyborg and the surrounding areas. During the season, the exhibitions represent a selection of works across the entire municipality. All forms of art are exhibited and very different creative and artistic processes are ongoing.
Exhibitions in the Queen's Watertower (2023)
The overview for exhibitions in 2023 is continuously updated...
Meet the artist
Common to all exhibitions in the water tower is that the artists themselves will be present. In addition to looking at beautiful, exciting and inspiring art, you can also have a chat with the person behind the individual works. At the joint exhibitions, the presence of the artists is distributed over the entire opening.
Nyborg Water Tower
The water tower stands on the Queen's Bastion and many years ago ensured the water supply for the entire city. You can get all the way to the top and look out over the historic Nyborg Rampart. The water tower dates from 1899 and is listed.