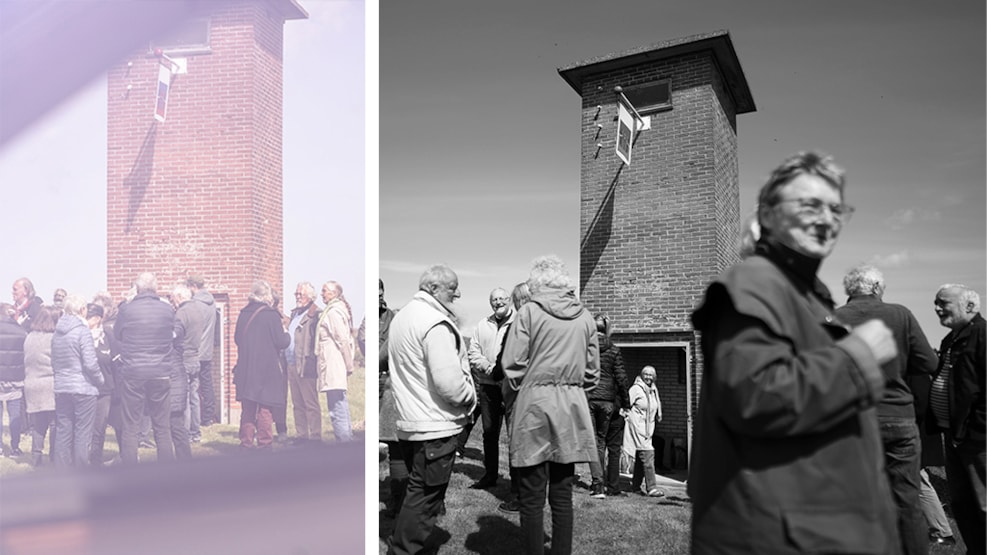 Art Tower No. 12 - Bo Holten, Knud Pedersen and Henriette Lorentz
In Art Tower No. 12 you can find a multi-media artwork created by three artists - it is a tribute to H.C. Ørsted's discovery of electromagnetism


Art Tower 12:
Artists: Bo Holten, Knud Pedersen and Henriette Lorentz
Artwork: "He walks the straight path"
Created: 2020
"He walks the straight path"
This tower is a little atypical, visitors here will encounter a multi-media artwork created by three artists. The work was created to mark the celebration of the 200th anniversary of Langeland born scientist, H.C. Ørsted's discovery of electromagnetism.
Step into the tower, sit down on one of Henriette Lorentz's stools, enjoy the music of Bo Holten, and sing along to the lyrics written by Knud Pedersen.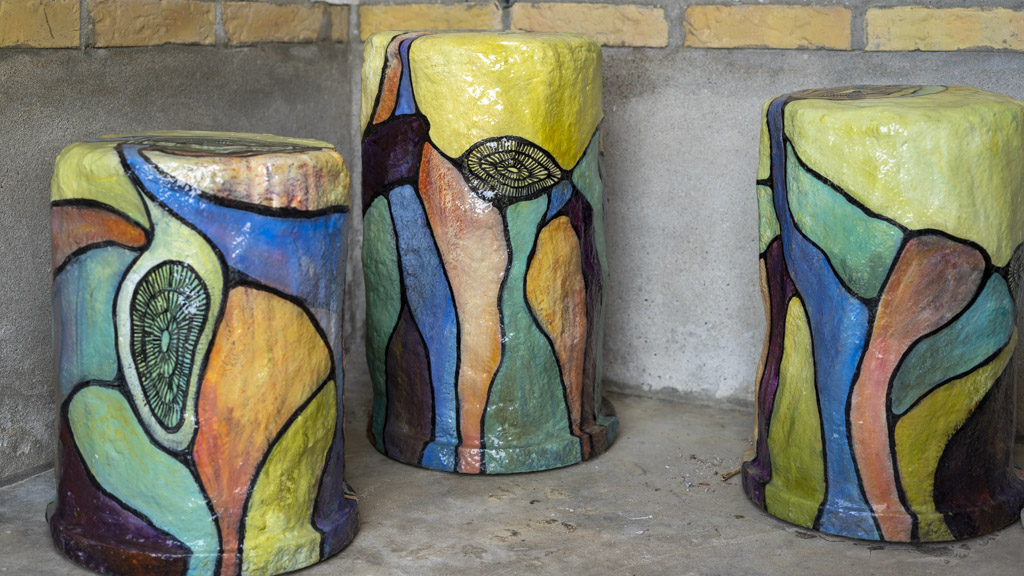 Langeland's Art Towers - a unique way of experiencing art
Denmark's longest art exhibition can be experienced by visiting 12 former electrical transformer towers on Langeland. The art towers give visitors an artistic experience in the heart of the Langeland countryside.
From North to South and East to West, you can explore the cultural landscape and enjoy art in rural peace and quiet.
The towers are open all year round. A tour around them all will always offer a new experience, influenced by both the season and weather. 

You can read more about the  12 art towers at https://www.govisitlangeland.com/langeland/discover/art-towers