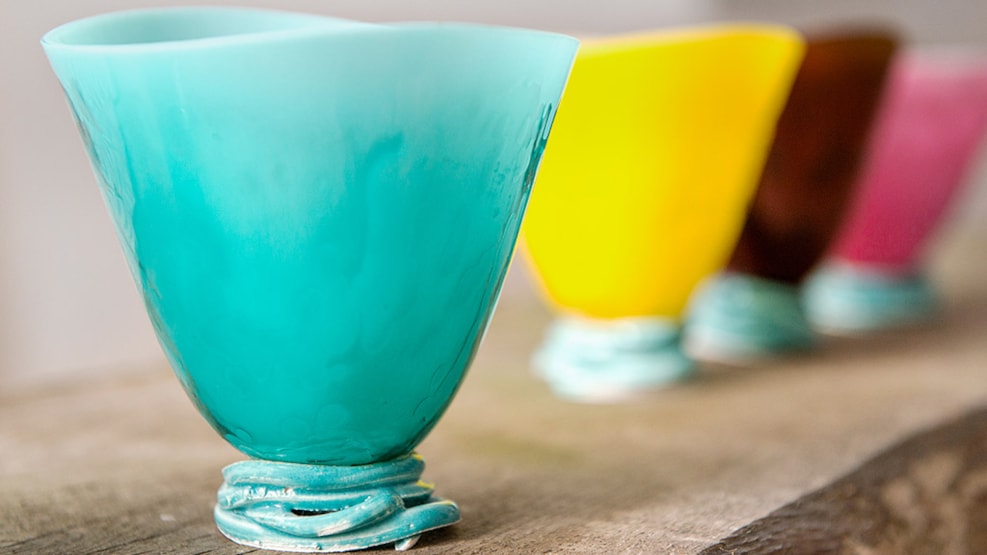 Art Wares Værkstedsbutikken
Here you can meet different artists and crafts people and each time get a new experience and presentation of the different works in the current exhibition.
In the centre of Odense, in a cosy courtyard in Vestergade, we have our joint exhibition with many Danish artisans. We started as a gallery many years ago in 1979, mostly with exhibition pieces. The exhibition has continuously evolved and now we present more unique crafts and designs. Here you can find the best gifts for the discerning taste or find your own in the best quality, both in small and large editions and different price ranges.
Some are guest exhibitors here, either for shorter or longer periods of time, so there are always new things to see every time you visit us. We present unique or small series in ceramics, glass, jewellery, textiles, knitwear and weaving as well as fascinating cards by various artists.
We work individually in our respective workshops and meet here to exhibit and sell our work. It is not common for us to work here, but by special arrangement each individual can open their workshops.