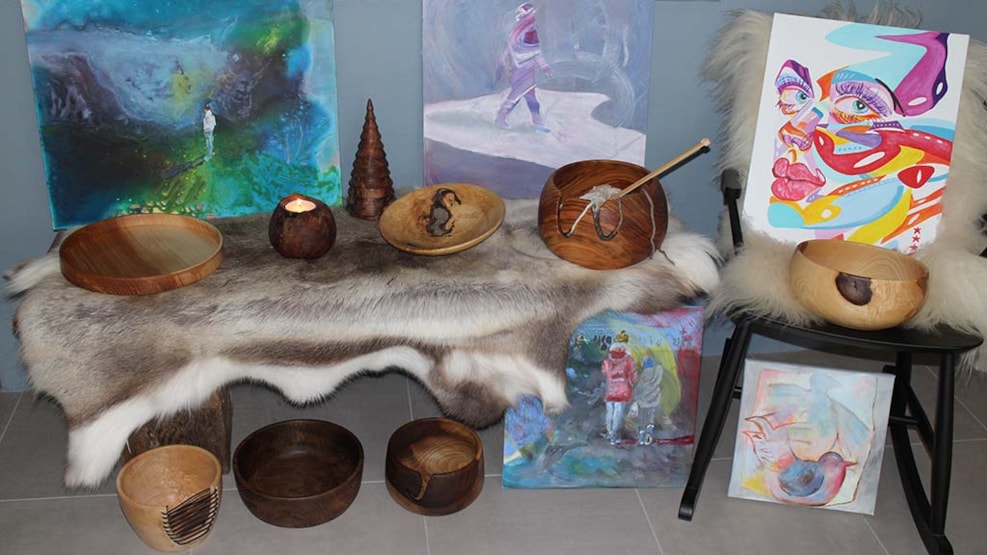 The artists' home
Artist Else Friis and wood turner Jørn Anderson have their own gallery Lykkebo Art and Design in their home by Bogense - visit their studio and workshop and see paintings, wood art and sculptures!
Jørn and Else live and work on their property near Bogense, where they also focus on self-sufficiency and animal welfare. Something that is reflected in their artistic work.
They invite you to their home to see their workshops and exhibitions in their private living rooms.
The paintings are created based on nature and the interaction between people and nature. Often based on human communication and movement. Else works primarily with acrylic on canvas, wood and paper, but often incorporates materials such as charcoal, touch and spray.
Jørn works in Danish wood such as birch, oak, beech, cherry, ash and elm and he is inspired by nature's materials, where it is the structure and strength of each piece of wood that is decisive for what he decides to create. He makes unique product of wood which he has often felled himself.
During the summer, it is also possible to meet the happy free-range pigs.
Guests are welcome to bring coffee or tea with them and relax in the spacious garden. 
Opening hours
1 October-31 May:

Tuesdays 10.00-17.00 and first Sunday of the month at 10.00-17.00.
It is always possible to arrange a visit at a time that suits you on +45 2073 0955 or +45 2682 4788.    
Other opening hours at www.elsefriis.dk and www.jørnanderson.dk