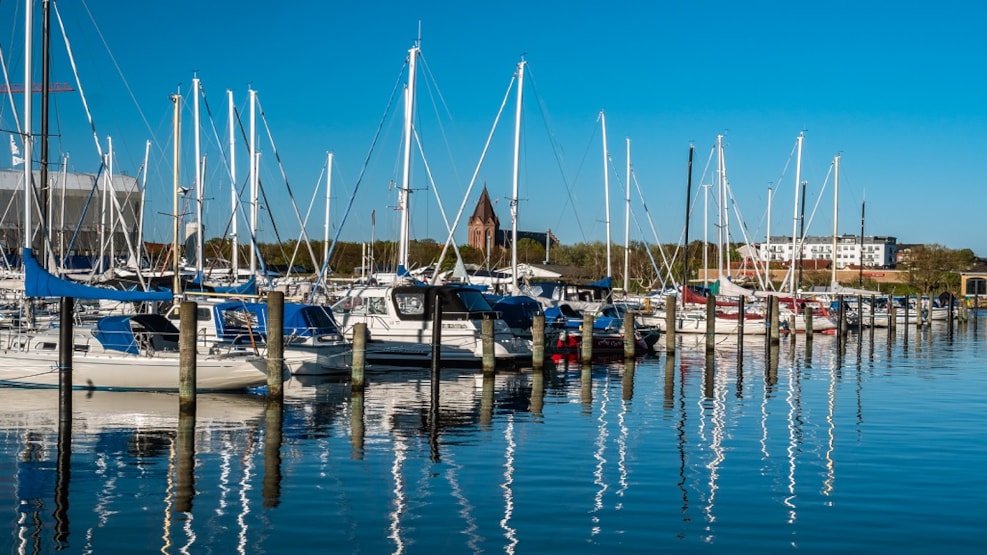 Assens Marina
Assens Marina - Useful Information
The opening hours of the marine office change with the season. See website www.assens-marina.dk
Marina charges 2019: The ticket is purchased at the Marian office.
Motorhome 140 kr.
Boat from 0 to 10 m: 140 kr.
Boat from 10 to 12 m: 170 kr.
Boat over 12 m: 215 kr.
A map showing the location of toilets, shower facilities, washing machines, waste disposal area and slipway can be purchased from the vending machine by the Marina Office. 
In addition to barbecue areas, several places on the marina include a playground with cable car and a crab brewery for the children. At the marina there are boat equipment and Bistro and within 5 min. you can you reach Superbrugsen and after another 5 min. walk up to Assens's pleasant shopping district.
Bikes: There are several city cycles for free use at the Marina office.
The service quay and mast crane may only be used by visiting mariners. Wireless networks, water and electricity connectors are found on the bridges. Boat lift: The marina has the ability to lift up to 27 tonnes and has racks for all types of boat models if the boat needs repair or preparation.
Water depth: 2 - 3 m.
Streetmaps are posted on the notice board at the Marine office. If the boat is left for several days, the Marine Office must be informed accordingly.