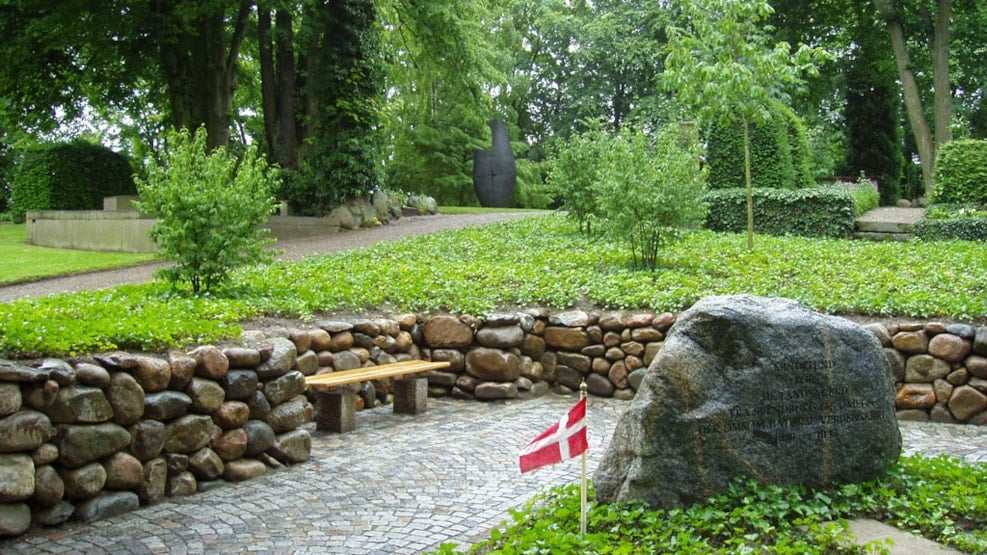 Assistant cemetery
Cemetery or park - or maybe both?
You might well pose this question about Assistant cemetery in Svendborg. The first impression you get is that this must be a park, but the place is first and foremost a cemetery where the first burial took place in 1821 on the abutting Vestergade.
At one point in time the possibilities for burials in this new cemetery where practically exhausted. So the cemetery got expanded severalt times.
In 1896 a chapel was built in the cemetery grounds, and in 1932 a crematorium wsa installed beneath the chapel. The chapel underwent an extensive restoration in 1985 and a new crematorium was built on that occasion.
Look for:
the 29 soldiers each with its own Danish flag lying next to the chapel. In the graves rest soldiers who were woundede in the Schleswig wars in 1848 - 50 and 1864. The woundede soldieres had been transported to military hospitals in Svendborg where they died.
Many famous people from Svendborg lie buried in Assistant cemetery, including Svendborg´s honoraay citizen, the poet Johannes Jørgensen.