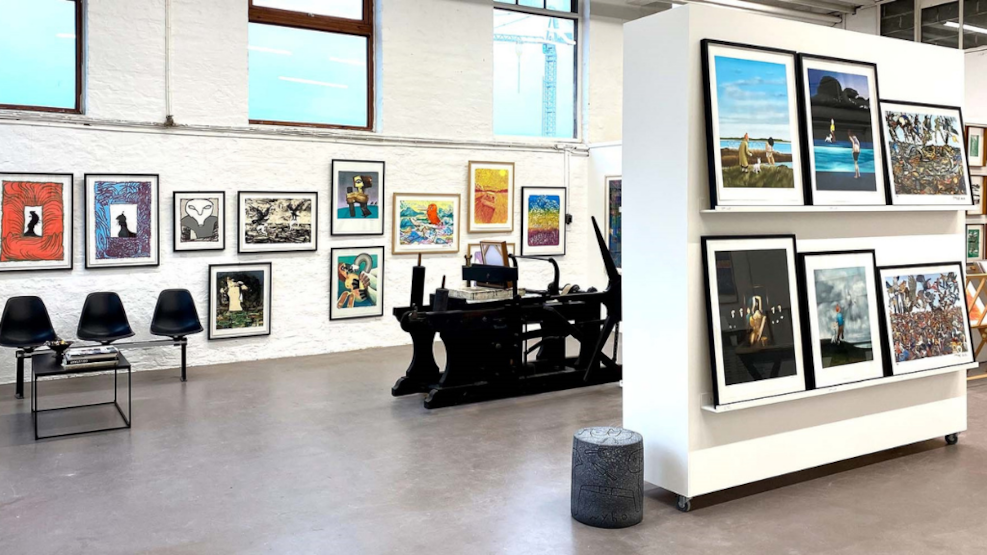 Atelier Clot, Bramsen & Brunholt
The oldest lithographic workshop of Paris - founded in 1896 - has opened a gallery and workshop. The new gallery is beautifully located on Frederiksø by the harbor in Svendborg. Frederiksø has previously housed Svendborg Shipyard. Therefore, this site reflects the exciting history and the maritime environment, that Svendborg is known for.

The ambition of the gallery is to create a cultural environment. One of the objectives is to maintain as well as develop the old craftmanship of the lithography. Furthermore, the galley aims to provide the users of Frederiksø with an experience of art at an international level.

The gallery has various exhibitions of Danish as well as international artists associated with Atelier Clot, Bramsen & Brunholt - e.g., Lars Nørgård, Anette Harboe Flensburg, Pierre Alechinsky, Ole Ahlberg, Bjørn Nørgaard, Erró, Martin Bigum and many others.

With each exhibition follows an invitation for "a talk" from the artist or another cultural celebrity. The "talks" will have various themes within the world of art. To increase the knowledge of this rare and exciting craftmanship – the lithography - the gallery will hold free open workshop days.