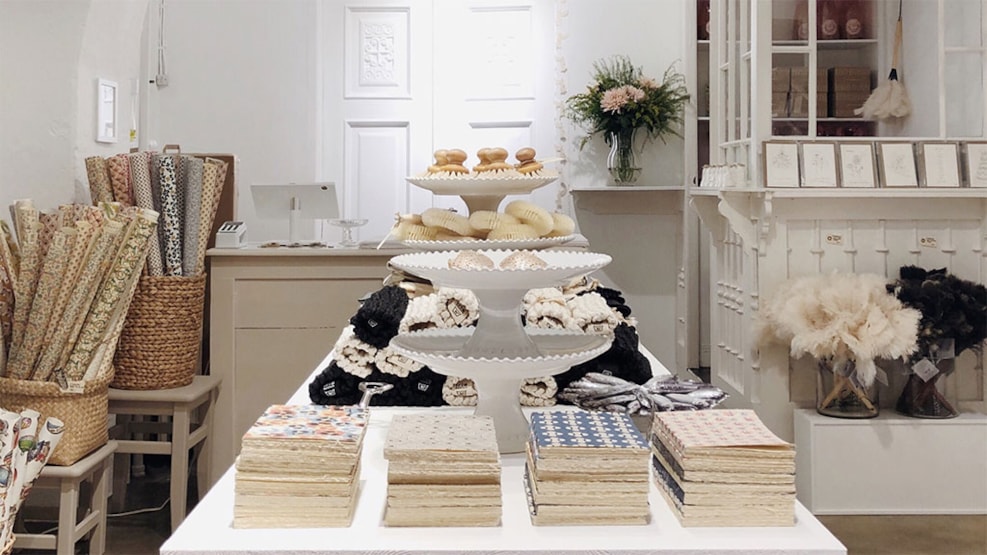 Atelier K - Interior Decorating
The small shop in Nedergade is owner Kathrine Anna Fjordside's dream shop. It sells beautiful design and craftsmanship, carefully selected by the owner herself, which makes the shop very personal. Here you'll find beautiful details for home decor, accessories and more, all with a feminine and airy look, and the fine, black-framed facade helps to emphasise the style. Many of the items are made by hand or according to old traditions in small family businesses.
You can shop for stationery such as notebooks, cards and creative packaging, home textiles such as tea towels and cushions, jewellery, soaps, hats, beautiful lamps and much more. You can also shop for Christmas decorations all year round.