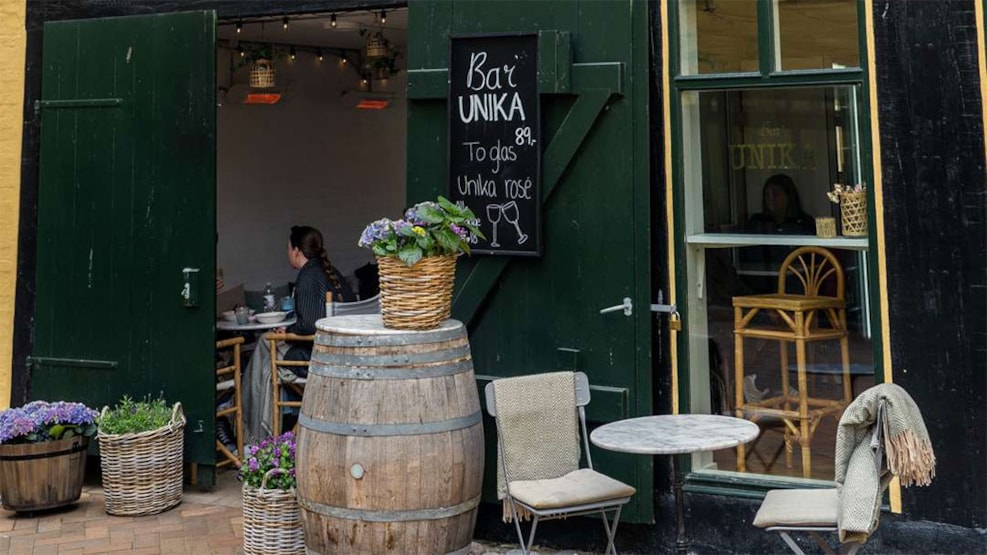 Bar UNIKA in Brandts Passage
If you're into true Instagram magic, then you'll love visiting the cosy café and eatery Bar UNIKA, located in a beautiful old room in a backyard in Brandts Passage in Odense.
The café is owned by sisters Nathalie, Mathilde and Cecilie Fjord, who have dreamed of opening their own café since they were little. It was therefore a big dream that came true in April 2019 when they opened their first location in Odense, Café UNIKA on Albanigade in Odense.
The sisters have drawn inspiration for their cafés from travelling to London, Mexico and Australia, where they have also lived together on a rotating basis, and the unique setting has made both cafés a huge local success.
The menu at Bar UNIKA ranges from classic smoothie bowls, delicious salads and baked goods with an eye for quality ingredients to classics such as toasts, porridge, banana bread and tapas dishes.
You can sit outside in the open air, in the alleyway in the café's forecourt or inside in the small, quirky retail space.
If you're into super fancy, colourful and temptingly Instagram-friendly food, you won't regret a brunch or lunch at one of Odense's most popular cafés for a second.