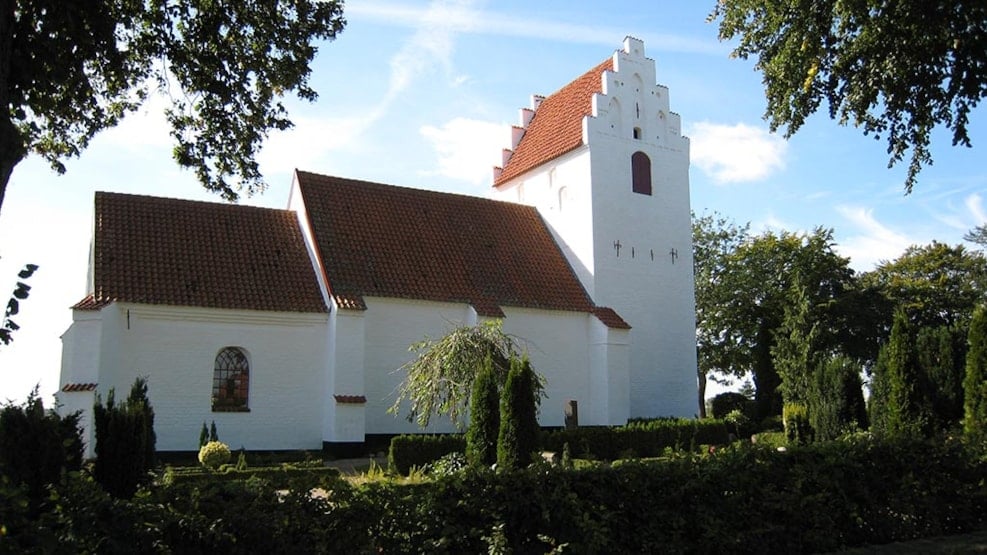 Bellinge Church - fresco paintings
Bellinge church is a late Gothic church with nave and narrower choir, built in about 1300. Bellinge church is especially known for its beautiful and very unusual frescoes, which are about 500 years old. The frescoes are unusually clear and distinct, having been whitewashed over for almost 300 years in the period after the Reformation, when churchgoers were not allowed to see the fine pictures. They were uncovered again in 1886 and have since been restored a couple of times, most recently in 1990.
As a special feature, the frescoes in Bellinge Church are both signed and dated, although it was not customary in the Middle Ages for church painters to sign their works.
The church also contains a winged altarpiece of North German origin from around 1525, a Renaissance pulpit from the time of Christian IV and a granite baptismal font that may date back to the wooden church that stood on the site before the stone church was built - that is, more than 700 years ago.