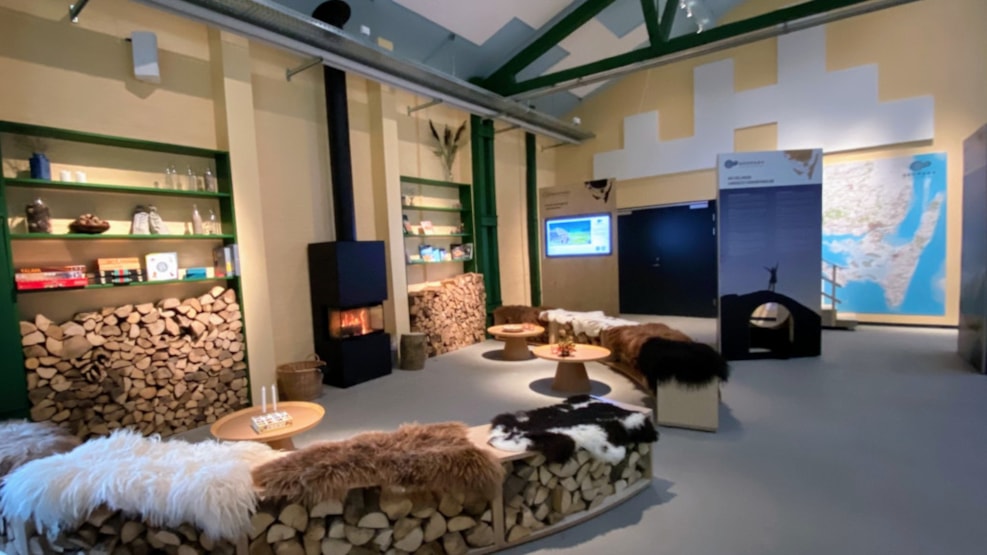 Besøgscenter Geopark det Sydfynske Øhav
Feel the Magic
Nature has always played a central part in the lives of humans. However, in course of time, industrialisation and urbanisation have estranged us from the very same nature. Therefore, Øhavsmuseet has made it a focal point to offer you the opportunity to reconnect with your roots. Guided by sounds, lights, ambience, and exciting stories, you are led through 5 periods in history to experience Nature's influence on human beings. While exposed to the power of Nature, your reactions will be tested. Walk through our exhibition and a magical world will unfold. Here, you can get in touch with yourself and discover that you are part of something bigger, where everything is connected.
Experience a museum about you and Nature
As the first of its kind in Denmark, Øhavsmuseet put YOU in focus, rather than artifacts and explanatory text. Your visit will be filled with mini adventures and you will learn, how you and your family or friends react to Nature's different stimuli. Additionally, you may pick up something new about the Stone Age, the Archipelago of Southern Funen, and bog offerings from the Iron Age. Still, it will be you and Nature's impact on you that play the key role.
Follow a secret kid's trail into the past
A visit to Øhavsmuseet is an experience to share. That's why you can look forward to adventures that will challenge young and old alike. Through the entire exhibition, kids can follow a secret trail, enabling them to enjoy the activities as much as the adults. 
Find magic just around the corner
A visit to Øhavsmuseet is also a visit to the Geopark of Southern Funen Archipelago. Here, we will present to you a variety of outdoor activities to enjoy either on your own or together with our guides.
Grab your remote control to Nature
At Øhavsmuseet, you are operating the exhibition by a simple remote control - an audio guide with stories narrated by professional actors. You will need the device to control activities at the exhibition. Your ticket includes hire of the remote control and it can be operated by kids from age 2. You are welcome to bring your own headphones for your comfort and convenience.