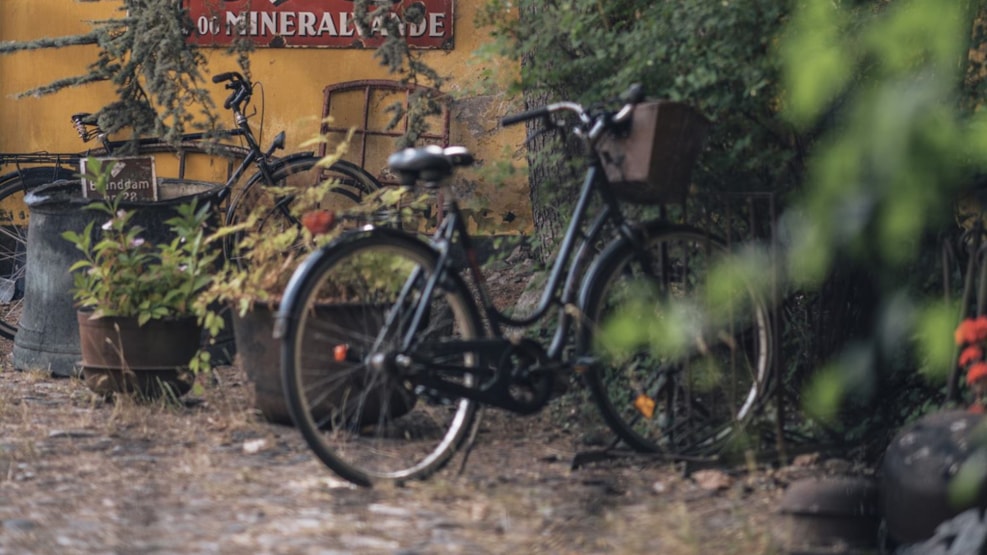 Bicycle Tour: The Rudkøbing Route
A 24.4km long bicycle tour starting in Rudkøbing. 90% of this tour is on tarmac roads. The tour takes around 2 hours.
The route starts at Rudkøbing Harbour, where you can experience the authentic harbour atmosphere.                        
The route goes through the town, where you will pass by a statue of fellow-townsman H.C. Ørsted (1777 – 1851), who in addition to discovering electromagnetism also discovered how to extract aluminium and later created more than 2000 new Danish words like those representing: oxygen, faith in authority, and frictional resistance.        
From Rudkøbing, you quickly get out into the countryside riding through the beautiful Faarevejle Allé until you get to the impressive Faarevejle Manor. Then the route turns east along byroads that turn into gravel roads just before you reach Spodsbjerg.                     
The ferry connection from Spodsbjerg to Lolland has existed since the 1500s. Nowadays the ferry lands in Tårs instead of Nakskov. On the harbour, you can buy fresh fish straight from the fishing boats between the hours of 2 and 4 PM. On your way back to Rudkøbing, you get through one of the 15 "bøller" on Langeland, Simmerbølle, (bølle means "living" or a "town"). Just before you reach Rudkøbing, you hit Strandlyst Fruit Orchard, which sells juice and fruit of their own production, and that is definitely worth visiting.