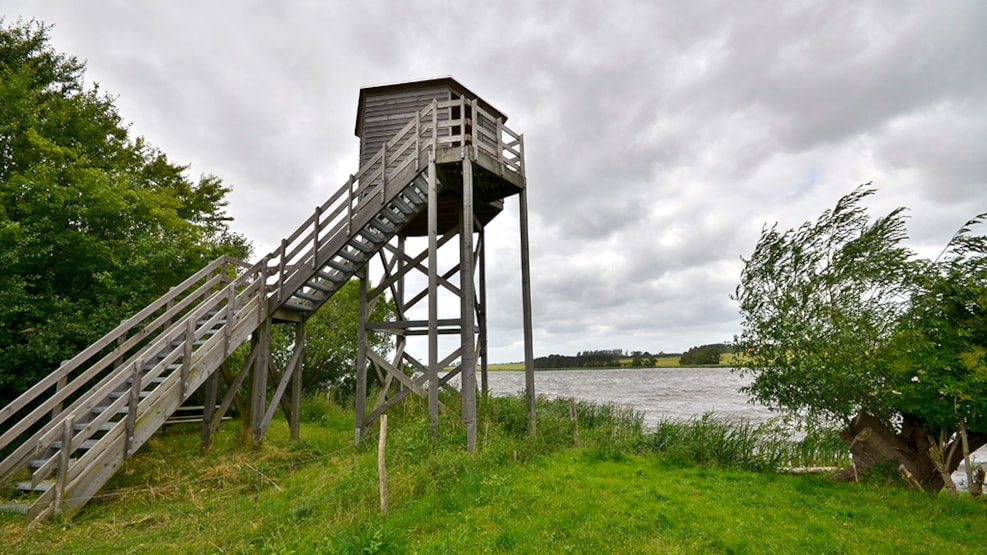 Birdwatching tower - Fønsvang Sø
The birdwatching tower (Fugletårnet) is located beside the lake Fønsvang Sø, Funen's second largest lake.
From the tower, there is  a unique view over the lake and Gamborg Fjord, which the lake borders. You can also see the churches of Føns and Udby.
The area attracts migratory birds, including scaups, and breeding birds, such as common terns, avocets and marsh harriers.
Fønsvang Sø, which is a freshwater lake, was established as a wetland in 2006, when the pumping of water away from the area ended. The wetland was established in cooperation with the owners, Wedellsborg Gods.