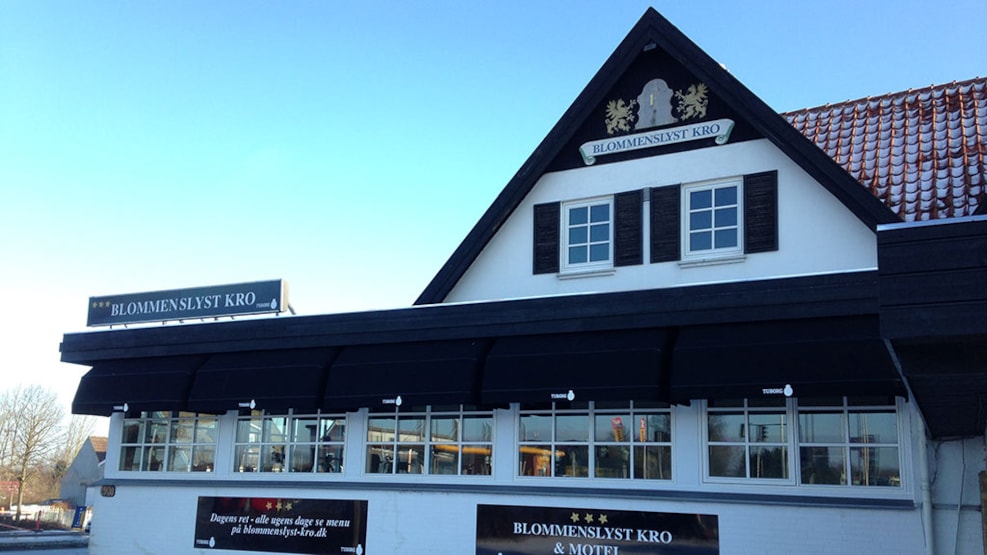 Blommenslyst Inn
Blommenslyst Kro is a charming inn located on the outskirts of Odense, Denmark. The inn has a rich history dating back to the 17th century and has since then been a popular spot for travellers and locals alike.
The inn welcomes visitors with its beautiful facade and idyllic surroundings. Surrounded by lush greenery, it has a peaceful atmosphere that allows guests to relax and enjoy nature.
The restaurant, which can be described as good Danish cuisine in a classic style, offers daily specials from Sunday to Thursday. Prices are very reasonable and if you take advantage of their craftsman offer, you can get an overnight stay with breakfast, packed lunch and daily specials in the restaurant from DKK 680 per person.