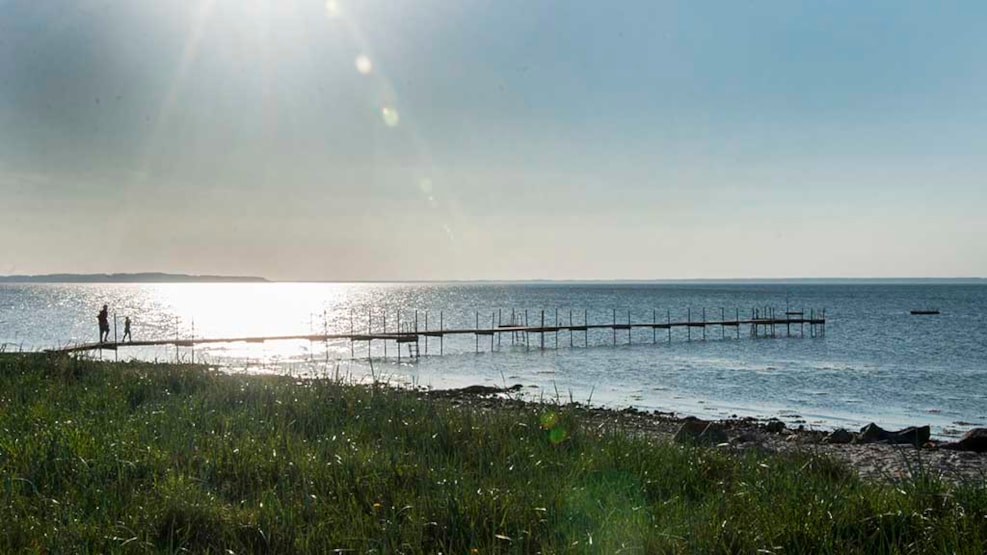 The Blue Cloverleaf Route in Skåstrup
Enjoy a walk along the beach and in the idyllic village of Skåstrup on the Blue Cloverleaf trail in Skåstrup!
The trip starts and ends in the idyllic old village of Skåstrup, where you can enjoy the cozy atmosphere and see the old, well-preserved houses.
From Skåstrup, the route leads along the beach with an impressive view of the sea and the islands.
You can also stop at the bathing bridge and take a dip in the water or try to catch crabs on the shore. The route also passes through the holiday home area and the large fields and beach meadows where you can see many different bird species.
On the beach, there is also a campfire spot where you can enjoy the view and get some warmth and coziness by the fire.
Facts about the route:
Length: 5.5 km
Terrain: Slightly hilly, maximum gradient of 4.2%
Here are some extra tips for the trip:
Bring swimwear if you want to swim or catch crabs.
Bring binoculars if you want to spot seals and porpoises.
Remember to bring firewood for the campfire spot.
Have a great tour!