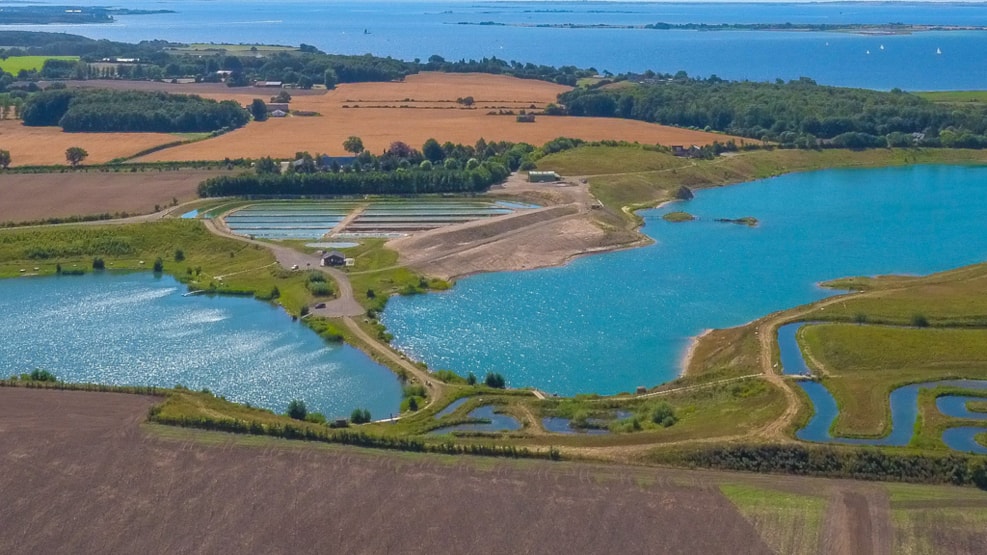 Blue Rock Fiskepark
Blue Rock Fishing park, Denmark's largest, with total area of approx. 18 ha, compromising two lakes, one children's lake and a 1.5 km long fly-fishing stream. The lake water is clear groundwater, with depths down to 20 metres, so we can guarantee healthy and tasty fish.
The lake has its own fish farm, so 1-9 kg fish are put out daily, and for 55% of turnover. So there are always plenty of fish to be caught, and live fish can be bought from the fish farm.
At the lakes you will find all the necessary facilities and a luxury log cabin with men's and ladies toilet, living room, bathroom, cleaning table, fridge/freezer, grill etc.
The lakes are brought into deep valleys where there are always good places with shelter. Along the lake shores there are many large boulders, which provide excellent fishing grounds and adorn the 38 hectare scenic area.
Our motto is:
Expect quality!
- Otherwise you are helping to endanger quality!