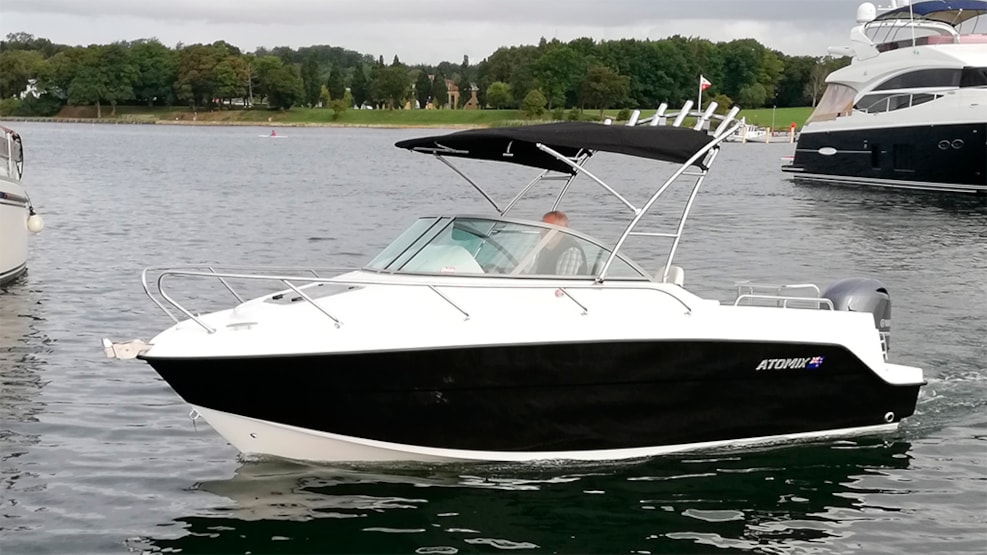 Boat rental - Vestfyns Marinecenter
Boat rental from Middelfart or Nyborg.
The boats in Middelfart Marina:
Bridge 2 place 82-84, Østre Hougvej 124, 5500 Middelfart


The boats in Nyborg Marina:
Bridge 4 place 29, Havnepromenaden 8, 5800 Nyborg


Vestfyn's Marine Center mainly focuses on
• Sale of boats (new and used)
• Hire of boats
• Spare parts, service and repair of boats and motors
It also has a boat exhibition on display, where you can come and be inspired.
Vestfyn's Marine Center imports the well-known Sessa boats from Italy and is a dealer of Yamaha engines.
Rigmor and Hans Christian Nielsen are the faces behind Vestfyn's Marine Center and Middelfart Auto Parts, which is also a part of the company.