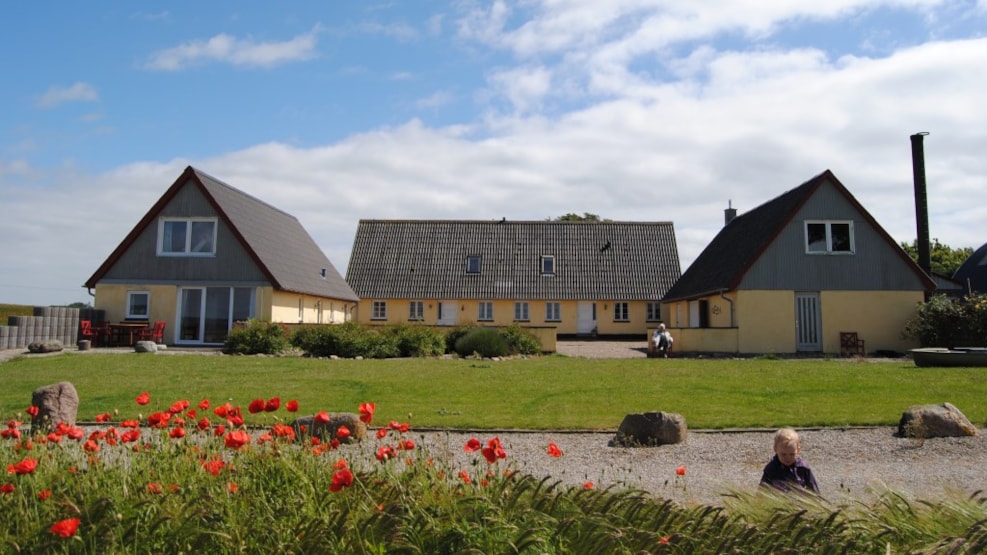 Bønnelundgård, Holiday and Fishing
Welcome to Bønnelundgård, Holiday & Fishing
Here in the beautiful South Funen - more specifically Honeland at Faaborg is our farm, which we have converted into nice holiday homes.
We can offer:
- 3 lovely holiday homes: House, 6 beds. Apartment, 5 beds. Room, 2 beds.
- Located 800 meters from Helnæs Bay.
- Quiet and beautiful surroundings.
- Eldorado for anglers - great opportunity to catch: sea trout, garfish, plaice, flounder, turbot and cod.
- Rooms with hot and cold water for cleaning fish.
- Extra freezing capacity.
- Rental of three motor boats: Ørnvik, Uttern and Ryds.
- Rental of Hobie fishing kayaks: 8 Hobie Pro Angler and 2 Hobie Outfitter.
- We live at the farm, speak both german and english, and if you have any problems or questions we are ready to help you.
- detailed information:
www.fyn-urlaub.com