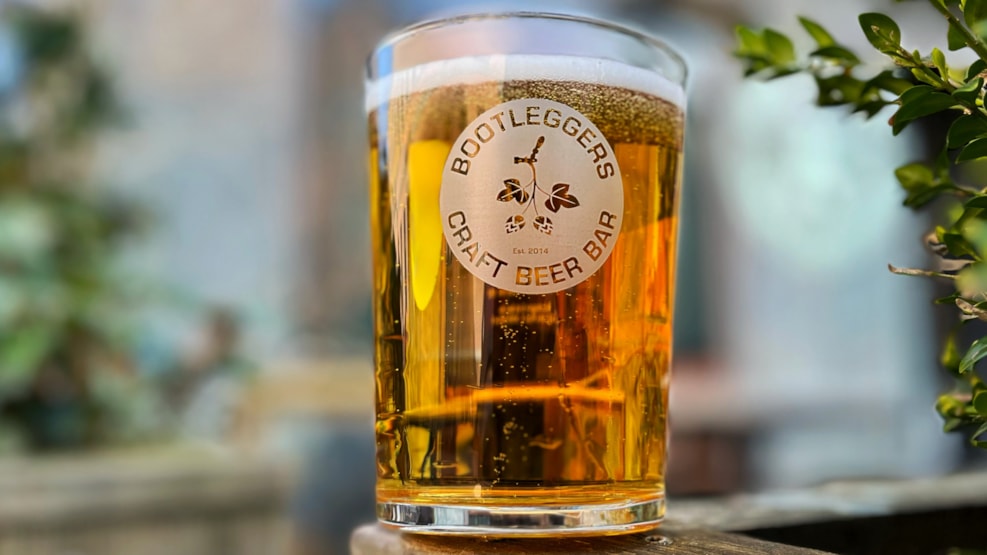 Bootleggers Craft Beer Bar
Good beer and free popcorn
Bootleggers is a concept where good beer takes centre stage. The bar offers around 20 taps of the best speciality beers from around the world, and Danish beer enthusiasts emphasise the quality and the fact that there are often new beers on tap for connoisseurs. Of course, Bootleggers also has bottled beer, and if beer is not your favourite drink, they have a fine selection of wine and cocktails. Whatever you drink, you can get free popcorn!
A happy night out on the town
If the name bootlegger conjures up images of Prohibition-era America, you're not wrong. A bootlegger was a man who smuggled alcohol in bootlegs. Today, beer flows freely and in premium quality from the taps at Grødbrødre Plads, where fortunately there is no need to fear the police when enjoying a happy evening in the city.
Events at the bar
You can watch big sporting events on the bar's big screens and they regularly organise pub quizzes with different themes. There are also festive events to celebrate holidays such as Halloween, Christmas and Easter.