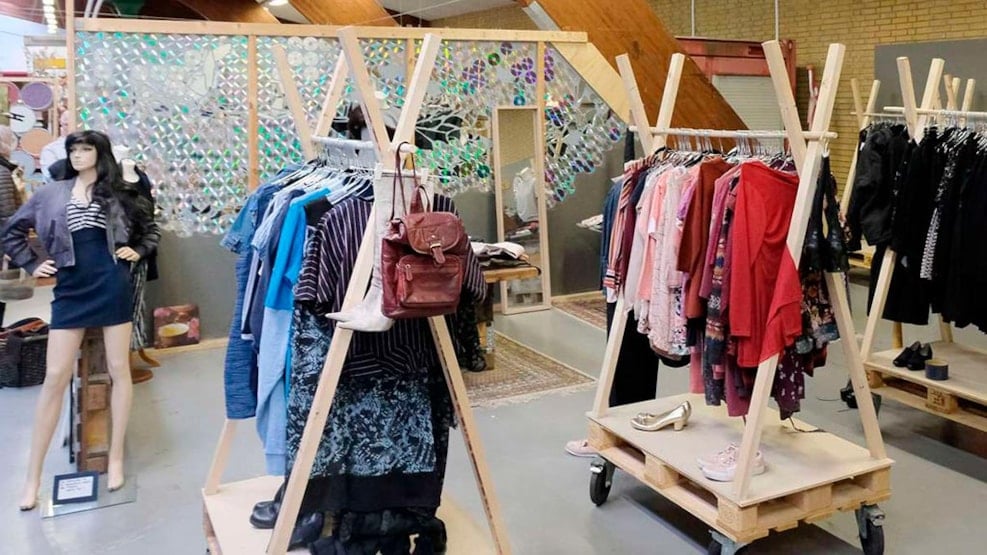 Boutique zirkel
- upcycling and repairs
The idea of zirkel is to create a place where we cultivate the creative, the innovative, the upcycled, the straight and the crooked - all to support the recycling wave, where sustainable thinking, respect and care for nature is a matter of course.
At zirkel, we want a close collaboration with the humanitarian organizations in Odense that run second-hand shops. Together, we want to help give new life to the many discarded items from the recycling stations.
In the zirkel shop you will find "hotspots", where sustainable artists and entrepreneurs affiliated with zirkel exhibit and sell their art, which is made according to upcycled, recycled or circular methods. Zirkel wants to help create a ripple effect, to support the idea that waste is a resource that needs to be used again and again. The waste is filled with opportunities that are waiting to be spotted by artists, entrepreneurs and other creative and innovative thinkers.