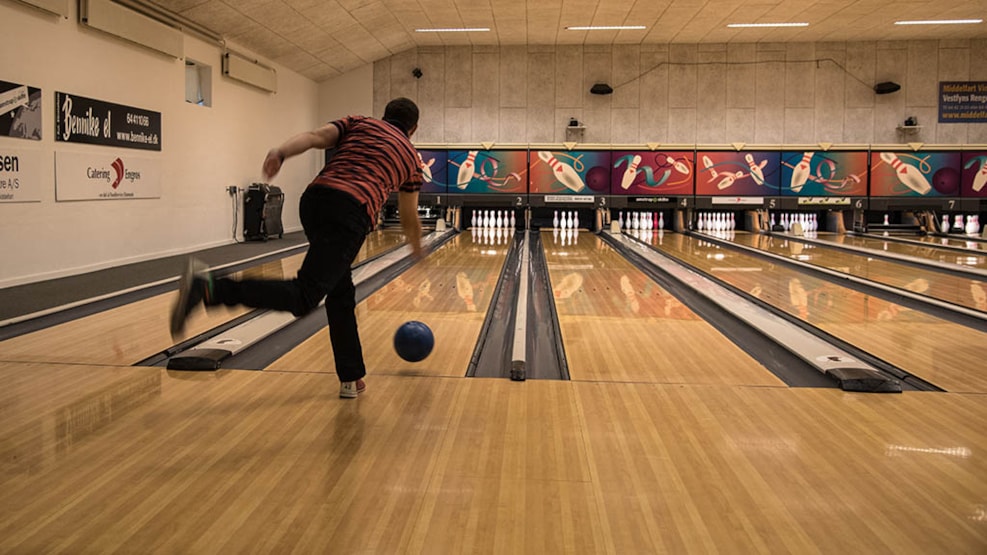 Bowling & Diner – Fun, challenging and exciting
Do you like bowling and good food? And would you like a fun break? In King Pin Bowl & Diner you can have fun with colleagues, family and friends. We have 10 bowling alleys, of which 4 can be made disabled- and child-friendly with side bumpers, as well as pool, air hockey and table football tables. On Fridays and Saturdays we switch on the disco lights over the bowling alleys to make sure there's a real party atmosphere.
Our Diner is American-inspired and offers burgers, spareribs, DIY ice cream bar as well as a take away service.
The food is prepared from seasonal fresh ingredients and quality meat from Kildegaarden at Mariager fjord. And you can really taste the difference! You can enjoy refreshments from the bar, where cold drinks and snacks are served.
Read more about our offers and book bowling alleys at Lillebælt Bowling
If you would like to hear more, please contact us on tel.  +45 6441 2966
See you at Lillebælt Bowling

Opening hours and prices for 1 hour bowling
Mon - Wed      09:00 - 16.00: DKK 120,-
Mon – Thu       16.00 - 21.00: DKK 150,-
Fri - Sat          14.00 - 18.00: DKK 150,-
Fri – Sat          18.00 - 20.00: DKK 175,-
Fri – Sat          20.00 - 24.00: DKK 200,-
Sun                11.00 - 18.00: DKK 150,-
Shoe rental : DKK 15,-
For opening hours during public holidays and vacations please see our homepage