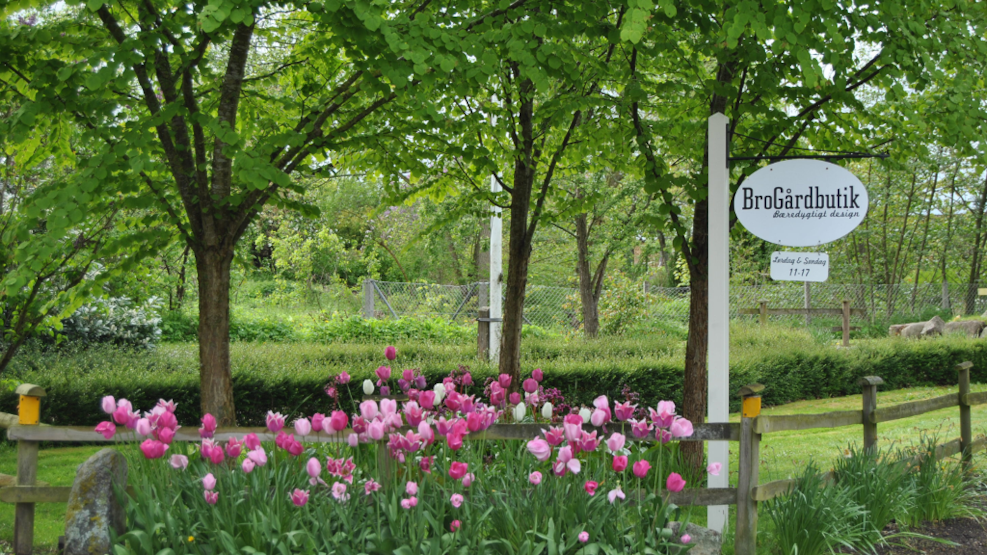 Bro Gårdbutik
Farm shop, open primarily on weekends
Sustainable textile-crafts with both local and global dimensions. Every product in Bro Gårdbutik is handpicked for you, who takes care of the environment and want to contribute to sustainable production and social responsibility remains a priority.
Shop here in a peaceful and quiet atmosphere while finding beautiful and useful presents, very comfortable clothing in timeless design and accessories you will love.
Sustainable design
We sell products that are mainly crafted in classic Natural materials with a long life-span in both design and quality.
We support the global Fairtrade by buying quality products from the 3rd world and it's smaller producers, who care for their social, economic and environmental well being.
We support recycling and Re-design of modern products made from good recycled materials, which opposes the consumer-culture.
We support the good Craftmanship where quality and design go hand-in-hand, to also help cultivate a higher consciousness about the qualities and importances of craftmanship in every culture.
We make sure that production considers Environment, to ensure that materials, production and transport adhere to environmentally reasonable terms.