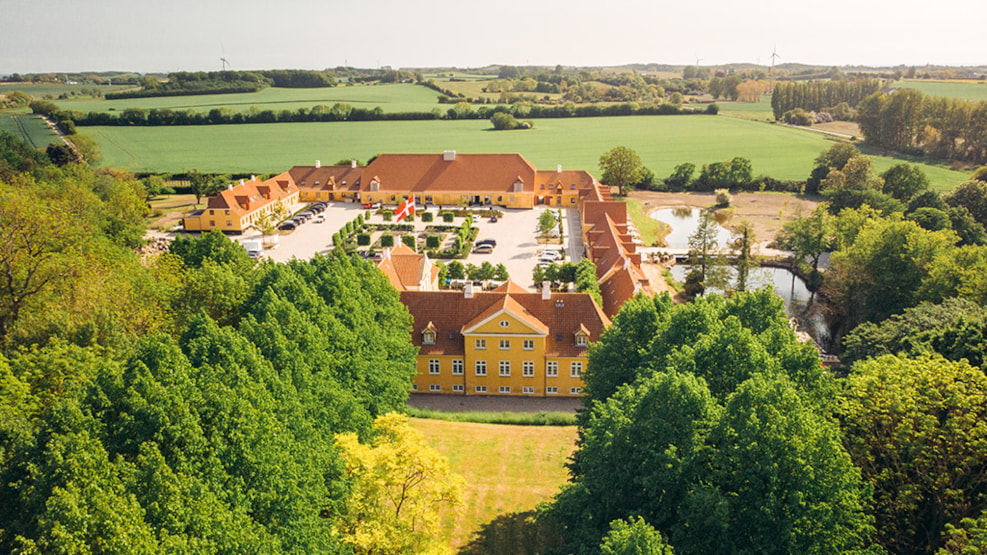 Broløkke Herregård
Welcome to Denmark's most beautiful manor
In 2021, Broløkke Herregård was purchased by a family who had a vision and a desire to breathe new life into this historic gem in the southern heart of the island of Langeland.
With the help of some of the nation's most talented architects and local craftspeople, Broløkke Herregård has once again been transformed into a place of magic. The beautiful manor has been refurbished with great respect for the old buildings, the courtyard and the surrounding nature and landscape.
The old cattle barn Kostalden
The old cattle barn (kostalden) has been completely renovated to achieve our vision of creating the most optimal setting for private events, concerts and conferences.
At one end of the large barn you can visit Broløkke Herregård's brewery. At the other end, you will find a large modern kitchen where our chef works his culinary magic with the island's local ingredients.
The Bistro is open
From Friday to Sunday, delicious food is served at Broløkke's Bistro. The dishes are prepared in our own kitchen from exquisite local ingredients.