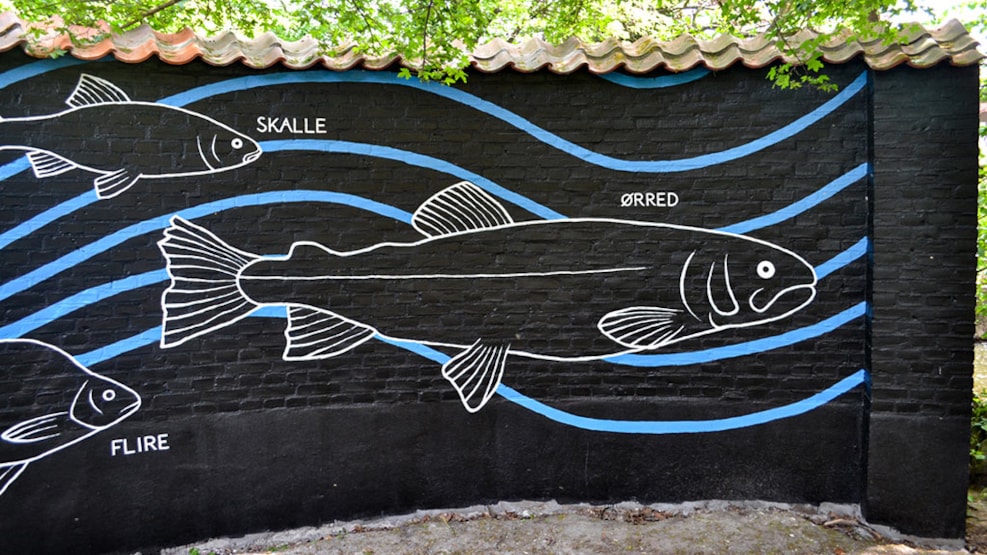 Byfisk på muren (Fish in the city)
Byfisk (City Fish) can be found on the wall at the southern entrance to Eventyrhaven (The Fairy Tale Garden). Here, the artist No Title has decorated a 35-meter long wall with the 22 fish species you can find in Odense River, which stretches from the outlet at Arreskov Lake on South Funen to the estuary in Odense Fjord. Among the fish species, you will find i.a. tench, flounder, ides and many others.
Byfisk in Eventyrhaven is part of a series about nature in the city. In the series, you will also find a work depicting the fish in the Port of Copenhagen. You can see more about No Title and his works on his website.
In Odense, you can see another work by No Title, namely Byens Træ (The City Tree) in Christiansgade.