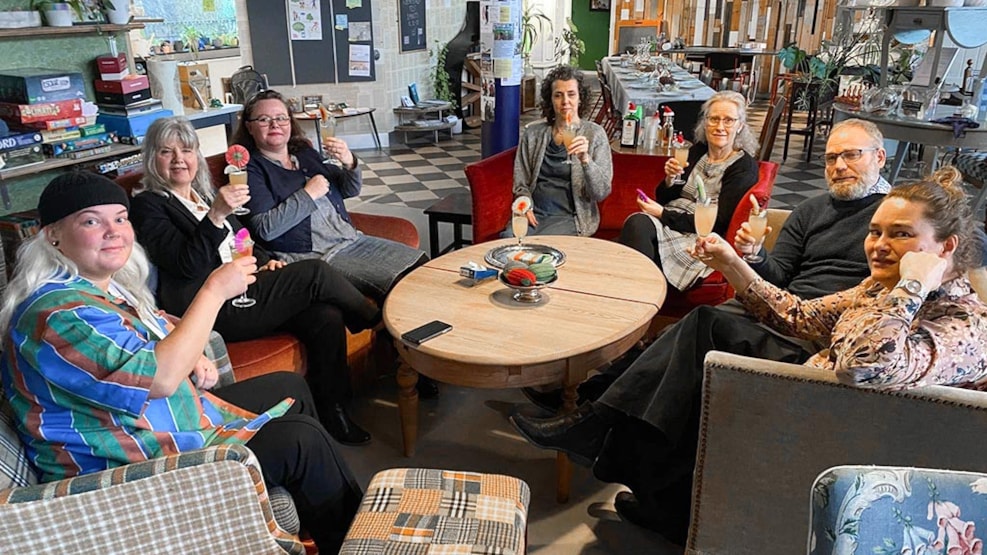 Café Bronx 5200
The first thing that greets you when you walk in the door at the Bronx is the home-like atmosphere combined with our open and inviting café area. You can buy light dishes and cold and hot drinks.
There is often something for a sweet tooth, and this is ever-changing as it is made by our volunteers. Coffee is often the starting point and the cornerstone of socialising.
You are welcome to bring food, but drinks are purchased in the café.
Everyone is welcome, and you do not need to be a member to use the café. When we say everyone, we mean EVERYONE. Come alone, with your friends or with family, there will be the opportunity to move around the café area to meet your exact needs. The café is child friendly, and there is a fun play area.
There are soft sofas and chairs, good reading corners, and pull-out areas. There are long tables with chairs for those who need a solid work area for various activities.
Our diverse events and functions also unfold in the café area. They range from board game nights, concerts and various Krea workshops to community dining.