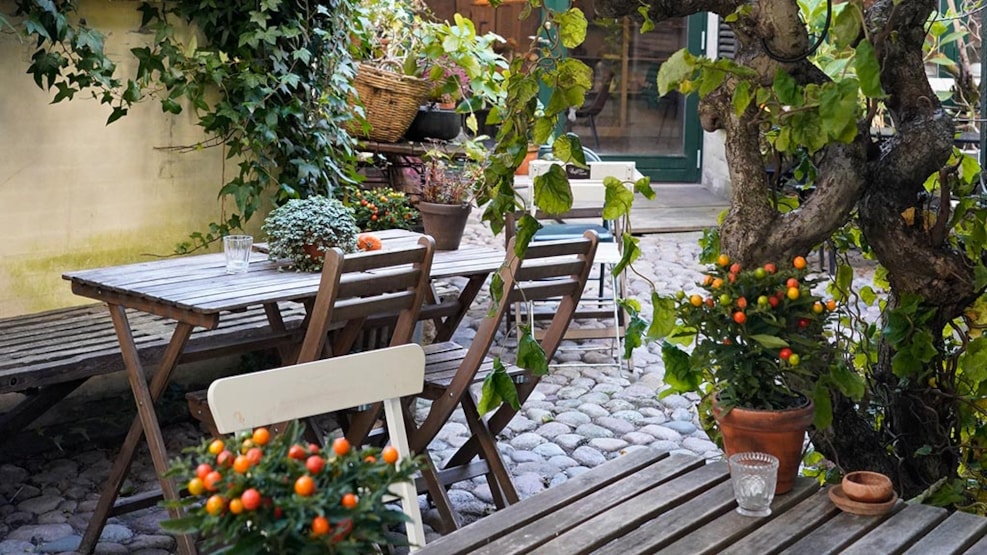 Café Fleurí - organic café
In Nørregade, just opposite Det gode Brød and Hytteballe Antikviteter, lies the organic café Fleurí, which serves delicious brunch, lunch, cold and hot drinks and pastries. The location right on the edge of the old quarter makes it a nice meeting place or a great location for a break between attractions and sightseeing.
The very special authentic French café atmosphere that characterizes Café Fleurí, has made the place a favorite with bloggers and Instagrammers both in and outside Odense.. If the weather is with you, you can sit in the cozy courtyard behind the café and groups can also rent the old grain warehouse at the very back.