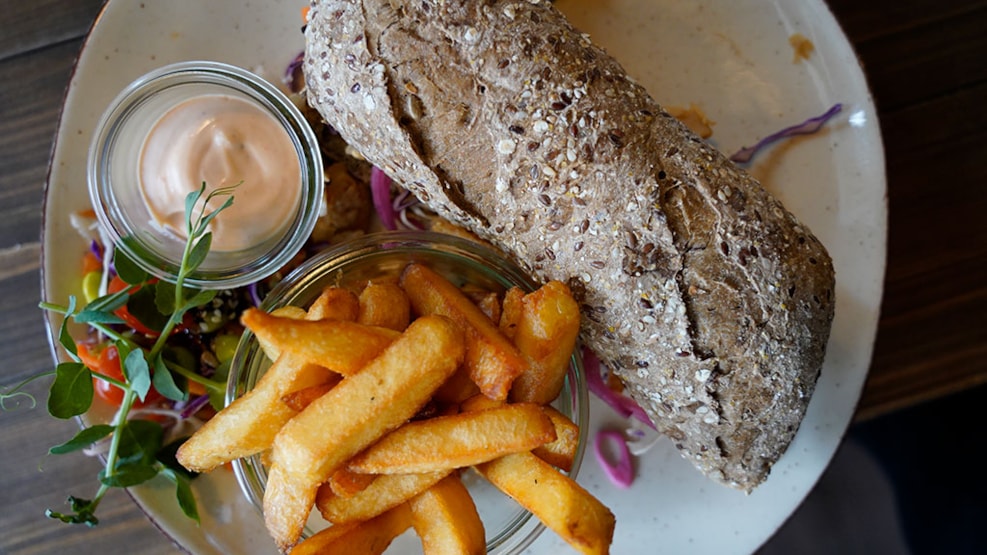 Café Korn Odense
Delicious café for brunch, lunch and dinner
You'll find Café Korn close to Brandts Art Museum in one of Odense's most cosy areas. Here, the staff is ready to take good care of you and give you a great experience.
The café serves burgers, pasta dishes, fresh salads, lunch platters, sandwiches, nachos or some of Café Korn's signature dishes. In the morning, you can choose a bun with cheese or toasted rye bread with avocado. Their brunch is available in both a luxury and a vegetarian version. On the menu you'll also find a large selection of locally produced speciality products - both to eat in the café and to take home.
To accompany your meal, you can buy a variety of hot and cold drinks, beer, wine and soft drinks.