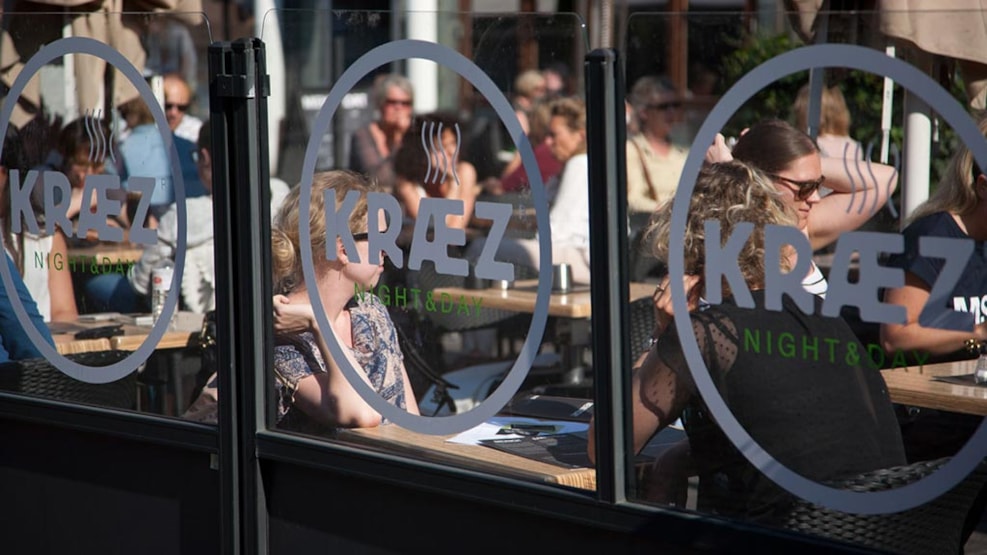 Café Kræz on Ove Sprogøes Plads
WELCOME TO CAFE KRÆZ
Café Kræz is a conveniently located café in Odense, just a few metres from the pedestrian street. During the day, Kræz is a popular eatery offering typical European and American café dishes. In the evening, the place transforms into a party destination with DJs and live music.
UNIQUE FOOD AND TASTY COFFEE
Kræz is a versatile café, brasserie and restaurant with a focus on quality. We strive to serve delicious dishes and brew great coffee while giving our guests a pleasant experience and friendly service in cosy surroundings.
ONE OF ODENSE'S MOST CHARMING OUTDOOR CAFÉ AREAS
Café Kræz is located right in the heart of Odense. When the weather is nice, we have some of the city's sunniest and most comfortable outdoor seating on Gråbrødre Plads.
A COMBINATION OF BAR AND NIGHTCLUB
On weekends, the atmosphere at Café Kræz transforms and we create a cosy nightclub atmosphere with our bar and music.