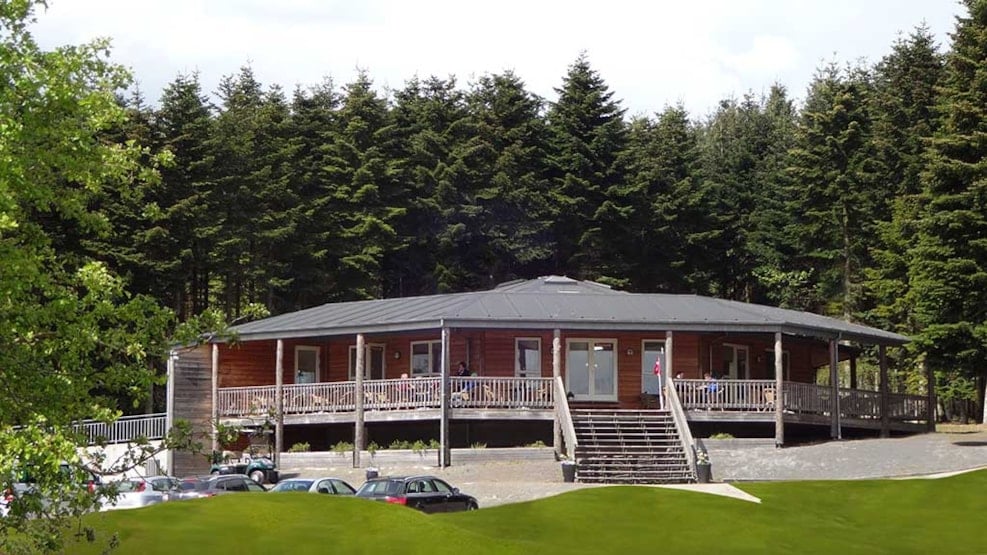 Café Victoria Douglashuset, Morud
The house is shaped as an octagon and built from the large Douglas firs growing in the forest.
From the terrace you can enjoy the beautiful view to the Langesø Golf course.
The restaurant offers light, delicious meals.

The restaurant will be open all year round for larger groups.