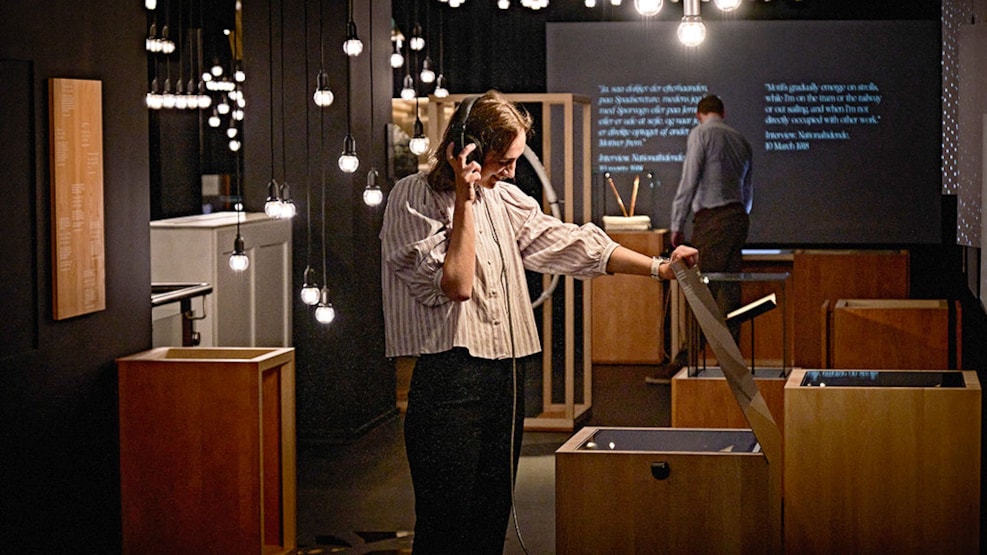 Carl Nielsen Museum
Denmark's most famous composer came from humble beginnings. As a composer, Carl Nielsen constantly pushed the boundaries. The result was bold symphonies and compositions, but also songs that have become part of Danish cultural identity.
A museum full of music
The Carl Nielsen Museum is located in Odense's musical neighbourhood - wedged between the Odense Symphony Orchestra on one side and ODEON and the Danish National Academy of Music on the other.
The exhibition itself is organised in three parts, which will guide visitors through a long life of music. The first part focuses on Carl Nielsen the man, his contemporaries and his surroundings. Here you get a sense of the circumstances that shaped his quirky personality and creativity.
The next section is about Carl Nielsen the composer and is divided into four areas, each with its own mood, both related to Carl but also universally recognisable: awakening, struggle, crisis and reconciliation. The final section is devoted to music - here sound takes over and fragments of Carl Nielsen's works are cut together to create a musical collage ranging from complex symphonies to popular folk songs.