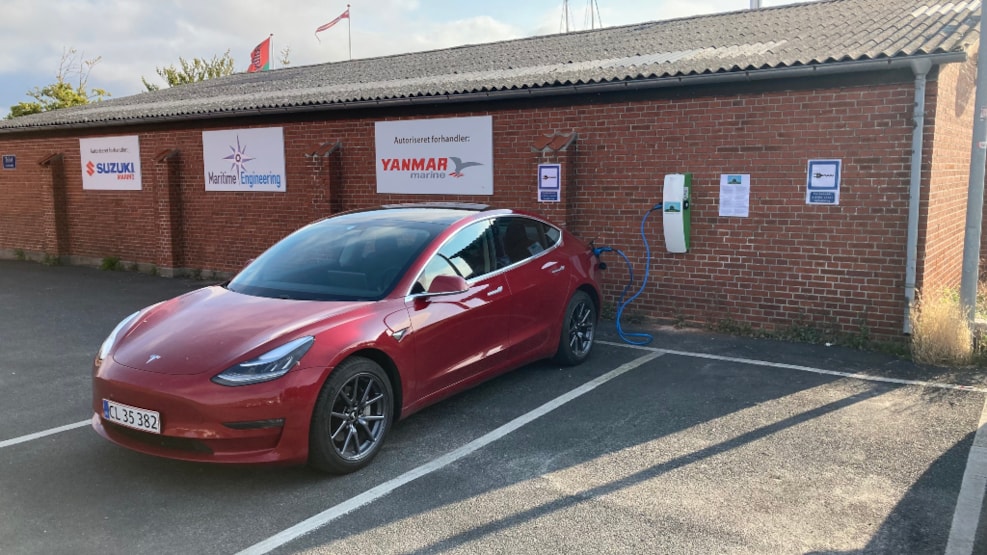 Charging station at Marstal Harbour
2 AC destination chargers for electric and hybrid cars
The charging stand has 2 AC destination chargers 11/22 kW with type 2 connectors.
To start a charge:
Insert your brought type 2 cable / plug between car and charging station.
With a Spirii Key: Start the session by holding it up against the RFID symbol on the stand.
Without a Spirii Key: Download the Spirii Go app for free from the App Store or Google Play - follow the instructions in the charging app.
e-Roaming network
If you have an app / payment agreement with a provider of charging services other than Spirii, the payment can be "roamed" via the app or charging chip / card from most providers. It is cheapest to use the Spirii app or charging chip, as the providers charge a fee for e-Roaming.
The fee varies depending on the providers' roaming agreements.