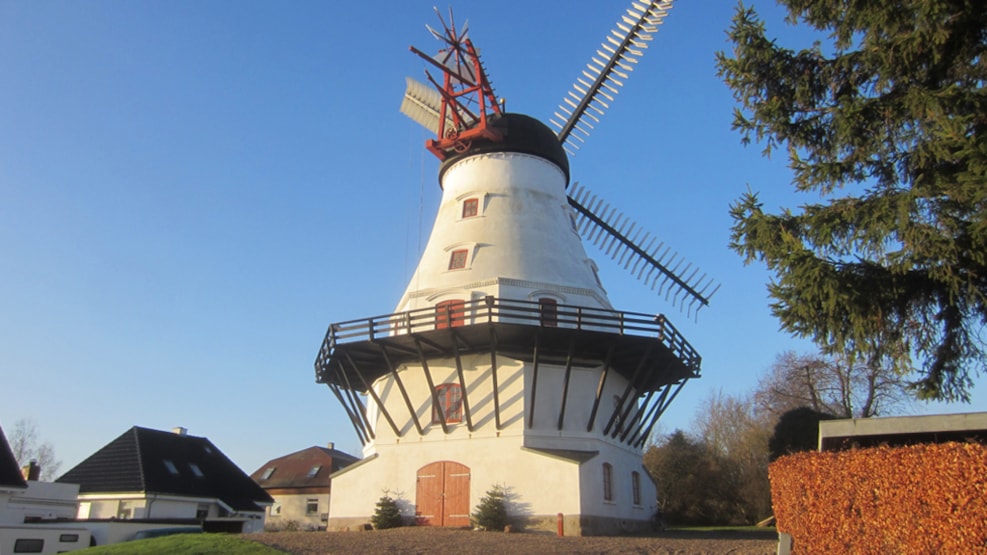 Christiansmøllen
The newly restored Christiansmølle is located at the top of Kongebakken behind the town. It takes approx. 15 min. to walk up there from the harbor. 
At the mill you can read about the history and decor of the mill. 6-7 times a year the mill is open to the public, and there is a guided tour, showing of pictures and the opportunity to get out on the round and enjoy the view. In addition, there are various activities for children and the cafe is open. At some of these events there are live music. 
Check the program for the special events on our Facebook page and website.