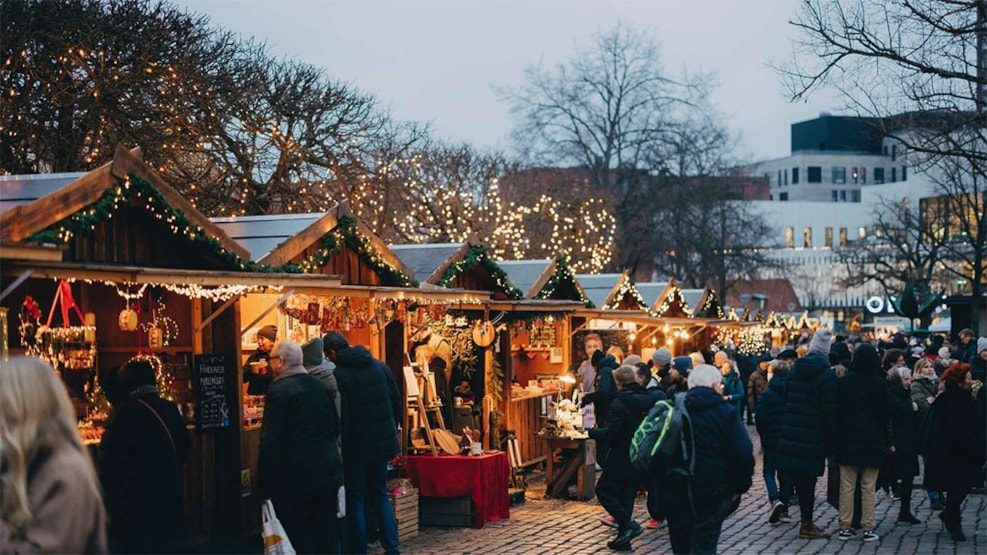 Christmas Market in Odense
During the first three weekends in December, you can visit the traditional and historic Christmas Market on Sortebrødre Torv in the old town.
The Christmas market is one of the city's largest and most traditional cultural offerings, which over the past 17 years has attracted up to 50,000 visitors from home and abroad to the cobbled square in the middle of Odense.
The historic Christmas market and its spruce-covered stalls selling handicrafts, gastronomic delights and mulled wine are free to visit, and many thousands of visitors each year have enjoyed an art and cultural history experience at the market, which focuses on Denmark in the 19th century.