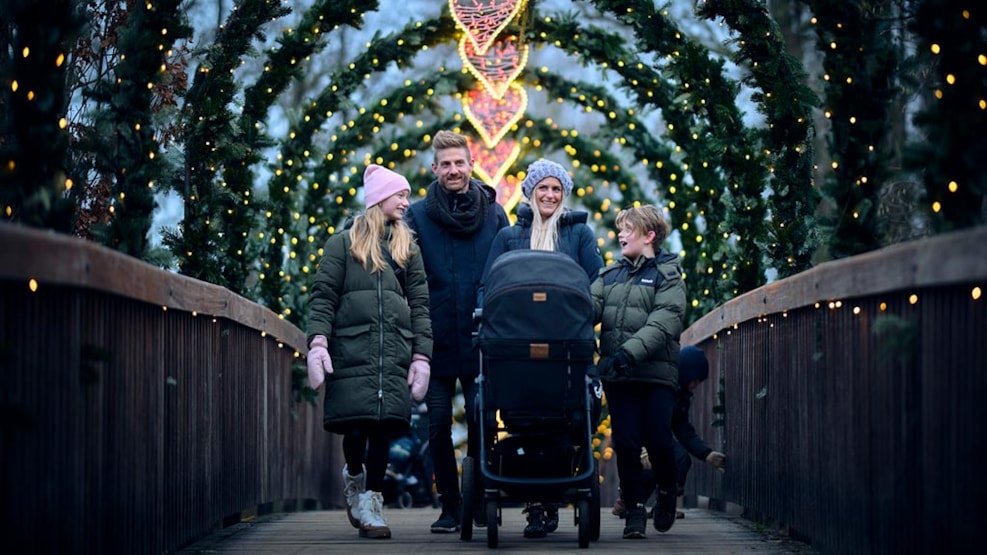 Christmas in Odense ZOO
Christmas at Odense ZOO 2022 - the biggest event of the year
Christmas in ZOO welcomes you to this year's Christmas experience from 25th November - with lots of fun, beautiful lights, Christmas stalls and Zoofus and Zoofie on new adventures.
It will be a fantastic Christmas experience when Odense ZOO opens the doors to Christmas in ZOO 2022 on 25 November - the biggest event of the year.
Again this year, ZOO will be filled with Christmas decorations and stalls, and the beautiful Christmas lights will also return, albeit on a different scale than in 2021 due to the current energy crisis.
Christmas market and magical lights
As darkness begins to fall, the Christmas stalls in the garden will open, and this year you can explore as many as 24 different stalls with decorations, crafts and treats, all while enjoying the beautiful Christmas lights with which we decorate the garden again this year.
This year will be a little different as circumstances dictate that we have to cut the number of hours the lights are lit. Specifically, this means that Christmas at ZOO will open on 25 November - a week later than planned - and that the lights will be lit only on selected days from 3pm to 8pm. This means a 70% reduction in electricity used compared to 2021.
So you can expect an equally great experience featuring brand new elements, but for significantly fewer hours.
New free Christmas calendar with Bodil Jørgensen
Christmas at ZOO means elves in the garden, and from 25 November, guests can once again experience funny little elves running around playing with - and perhaps teasing - guests a little bit.
You can also meet Zoofus and Zoofie - ZOO's very own elves, who are back with daily shows in the garden and a brand new 24-episode Christmas adventure to follow from home.