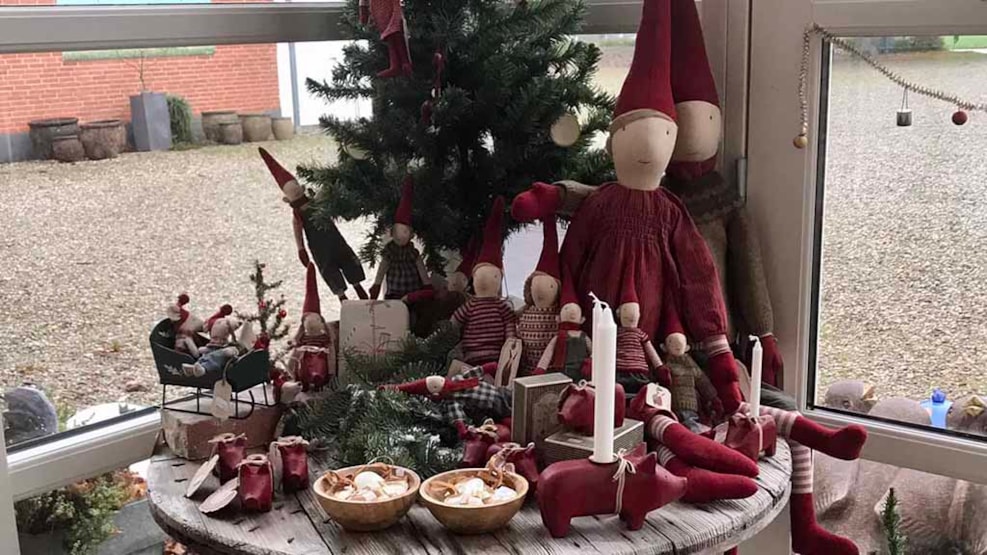 Christmastime at the art gallery Kunstgården
It's all about Christmas in Denmark's largest Yule room from November to Christmas!
Christmas room with Christmas decorations in all shapes and sizes
Visit Denmark's largest Christmas rooms when the gallery Kunstgården invites you to their Christmas celebrations for the 55th time ♥
The art gallery Kunstgården is located in the charming little village of Skovby, close to Bogense, and is Denmark's largest rural gallery.
The place is beautifully decorated with elves, Christmas trees, Christmas decorations, and Christmas items. Here, you'll find unique gift ideas, glass art, textiles, and decorative art, and of course, plenty of Dansish nisse elves and Christmas decorations for sale.
In the cozy café, you can buy mulled wine, æbleskiver (a Danish pastry), and coffee and tea, and more. You can reserve a table in the café by calling +45 6481 1630/+45 2617 6454.
Opening Hours:
The Christmas bazaar is open every Tuesday, Wednesday, Thursday, Saturday and Sunday from 10:30 AM to 4:30 PM, from November 4th to December 17th.
Everyone is welcome, and admission is free. Groups and associations are kindly asked to pre-book.
It'll be a delightful Christmas event for families and tourists on Nordfyn! ✨