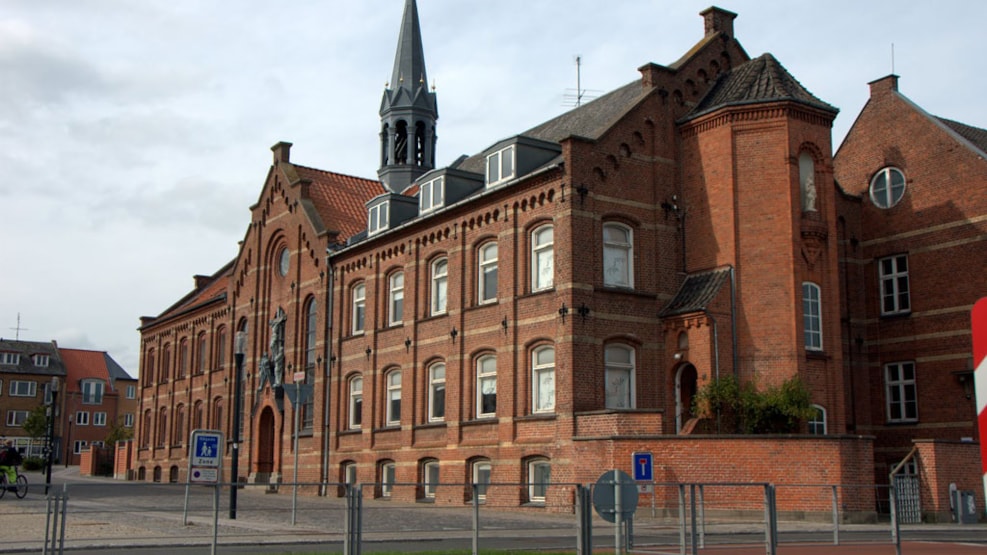 The Church of Sankt Knud
In Svendborg there are 800 catholics among 25 nationalities. The biggest group is the Vietnamese whith abt. 350 persons.

The catholic church of the town is consecrated to St. Knud and was established in 1887 in a disused chicory plant. Ealier a female convent and a school were attached to the church.

Above tne entrance door is a wooden carving depicting a crucifixion group.
It is from 1922.
On the church roof is a ridge turret with a bell.