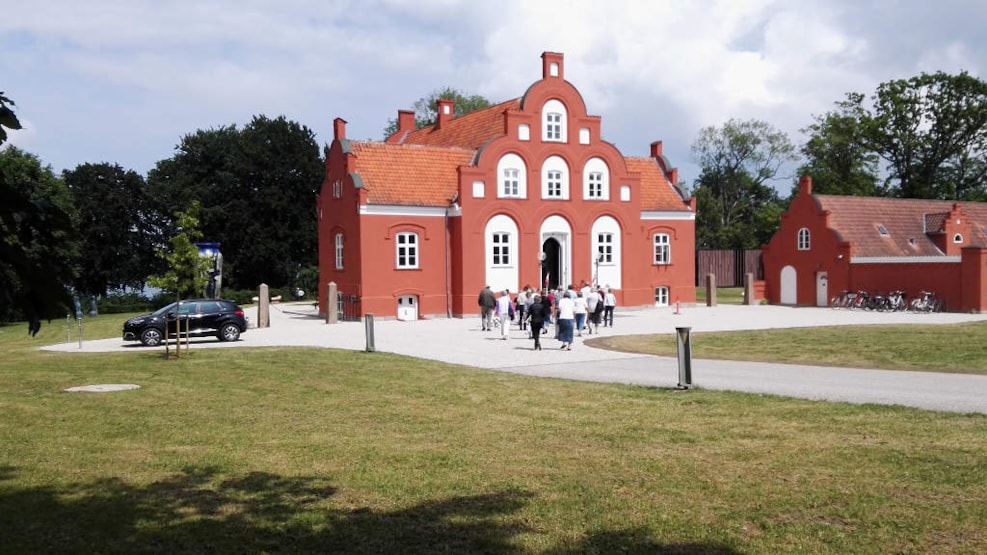 CLAY - Ceramics by the Little Belt
The Nordic region's largest collection of the most beautiful, most unique ceramic art and porcelain.
CLAY Museum of Ceramic Art Denmark is a leading ceramics museum for ceramics, crafts and design in Europe.
Enjoy the wonderful fusion of tradition and innovation in the museum's collections, architecture and exhibitions. You can discover everything from special exhibitions with experimental contemporary ceramics to the historic exhibition of china, faience and stoneware in the museum's treasury. With its location right on the edge of the Little Belt, CLAY really is one of the Denmark's most beautiful museums. You can enjoy clear views of the Little Belt and the two bridges from both the museum's sculpture park and from the large panoramic windows in the museum's new extension.
The museum opened in 1994 in the old villa, Grimmerhus, which had been used as a dower house for most of the 20th century. The hospitality and the special atmosphere of tranquillity in beautiful surroundings, which the guests came to Middelfart to experience at that time, are still very much a part of the unique CLAY atmosphere today.
In the large underground rooms, you can enjoy temporary exhibitions and the Treasury, which showcases a selection of the extensive Royal Copenhagen Collection. Here you can follow Denmark's proud tradition of ceramic design over 235 years and experience the blue fluted service in many variations, the sumptuous heron-inspired Hejrestel, Flora Danica, figurines and stoneware figures from the three prestigious Danish factories: The Royal Porcelain factory, Aluminia and Bing & Grondahl.
You might like to enjoy some coffee and cake or a delicious lunch in the cosy Café CLAY, where you can also admire the views overlooking the garden with the beautiful sculptures and the water, where you might be lucky enough to see some porpoises splashing about.
There is a café in the modern park pavilion building, with a direct view across the water. The museum's reception and shop are in the old mansion building.