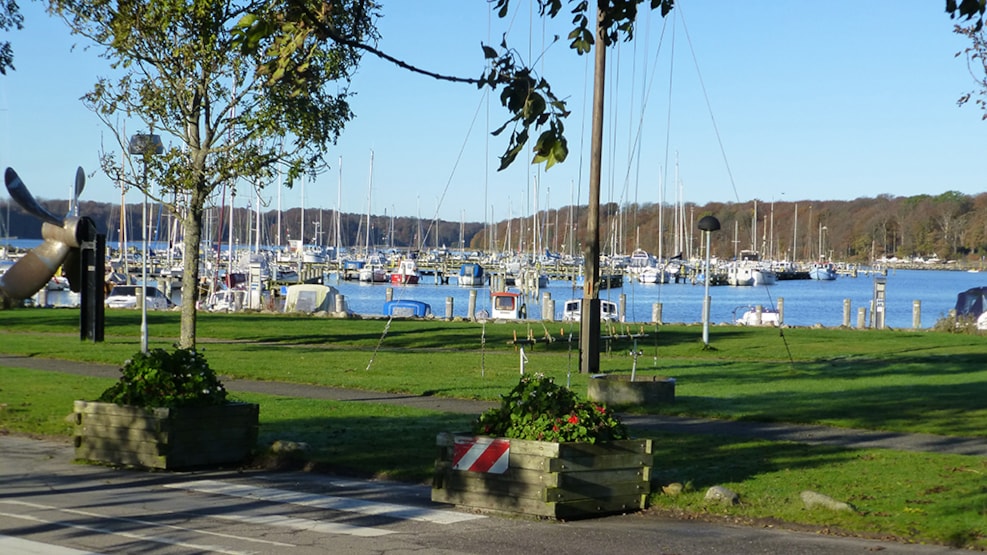 Clover Path Red - 7,5 km
KulturØen - Middelfart Marina

On this route you will understand the recent history of Middelfart, with the industry and suburban areas. You cycle past Middelfart Marina, which is hosting international sailing competitions. Bring your swimwear and take a dip at the beach near the marina or continue to Skrillinge beach.
Length: 7.5 km.
Surface: Asphalt - gravel/sand
Under "Links" at the bottom of the page you will find a link to the route in Naviki. Here you can register as a user, after which you can enter the route and save it under "my routes". Then you can download the Naviki app and open up and find the route under "my routes" to follow the route.