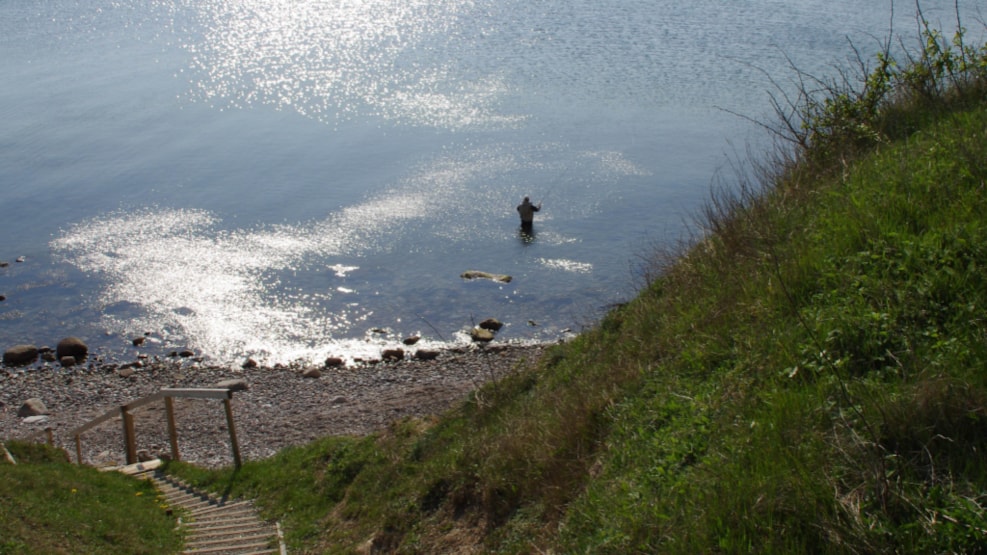 Coastal fishing on the South Sea island of Ærø
Regardless of wind and weather, you will always find a good fishing spot on Ærø.
On Ærø, the conditions for anglers are optimal all year round, and you are almost guaranteed to catch sea trout along the unique coastline.
Ærø is 30 km long and boasts 80 km of coastline and you can fish for sea trout all around. On the south coast, high cliffs tower up into the sky, and there are many rocks, where the north side offers stretches of eelgrass - this side is particularly suitable for fly and wading fishing.
You can of course rent fishing tackle on Ærø, and you also have the opportunity to go on a guided tour with fishing experts who can show you the particularly good fishing waters. In the early autumn, you can also go on Sea Trout Weekend, where there are prizes up for grabs.
You will also find fish-friendly accommodation here on Ærø with both a slaughter table, smoking oven and the opportunity to prepare your catch.