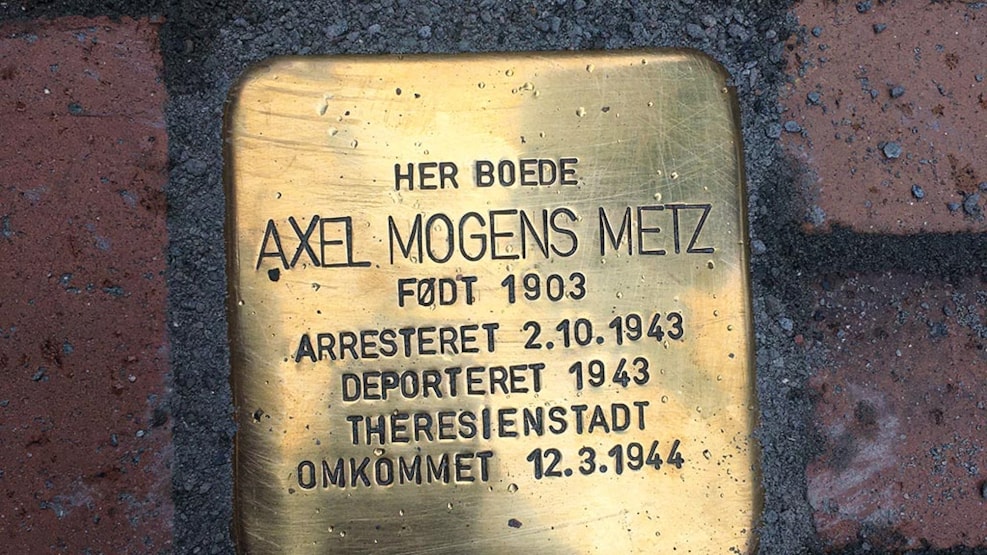 Commemorative Plaques for Victims of WWII
Take a trip back in time and meet some of the people who gave their lives in the fight against Nazism. In August 2021, the first 10 memorial plaques were laid in Odense and in the summer of 2022, three more were added. Stumbling blocks (or Stolpersteine, as they are called in German) are small memorial plaques the size of a cobblestone, created by German artist Gunter Demnig, which are placed in front of houses where victims of Nazism lived in the period 1933-1945.
The stone shows the name, year of birth, date of arrest, year of deportation - if the person was deported - date and place of death, if known. The stones are the world's largest decentralised memorial and there are now more than 75,000 of these memorials in 27 different countries.
Via the web app snublesten.historienshus.dk you can find your way to each stone and when you come within fifty metres of the stone, you can hear details about the victim in the app.
You can delve further into the history of the victims of Nazism on the website occupationstidensofre.dk, where you will also find an overview of the other memorials located around the city.
The application was developed in collaboration between University College Lillebælt, Odense Municipality Data and Applications and Historiens Hus.