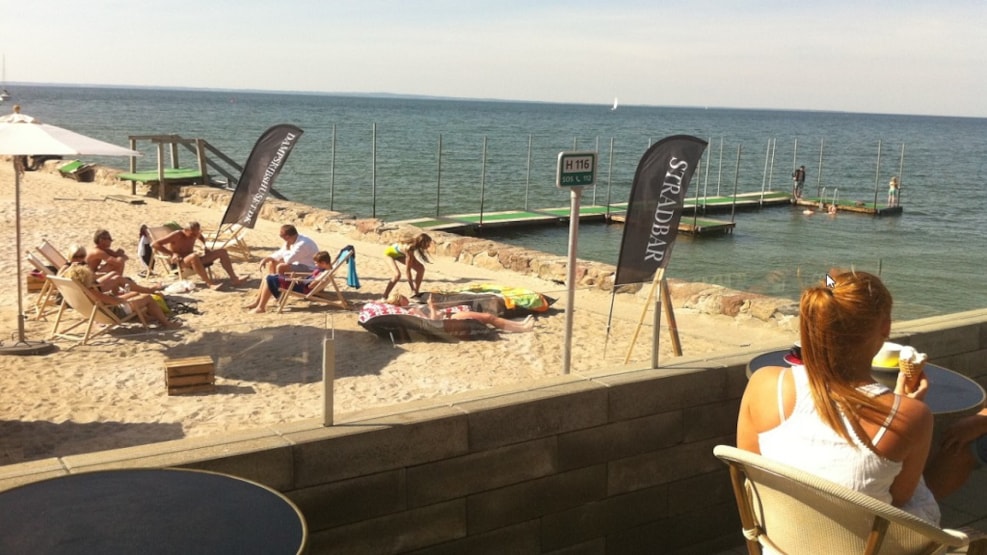 Dampskibshuset Cafe & Ishus
The steamship house is located on the eastern pier of the old harbour in Bogense, where there was once a steamship ferry and old cutters - today there is a cafe with delicious food!
Cafe food with a beautiful view
Dampskibshuset is a cozy café where you get nice café food with Nordic inspiration and delicious homemade ice cream.
The café always uses fresh local produce.
The café is located on the harbour, and you can enjoy an impressive view from the premises. You can see Æbelø, Jutland and far beyond.
Dampskibshuset - the Steamship House - got its name because it was once the place where the steamship ferry arrived with goods and passengers. The steamship ferry existed between 1865-1930 and was operated by DFDS, and the route was Copenhagen, Bogense, Middelfart, Fredericia and Vejle.
There is bus parking nearby and space for a maximum of 50 guests.
The place is partly handicap-friendly.
Opening hours
Dampskibshuset is open every summer from spring to the end of September.
Current opening hours at dampskibshuset.dk