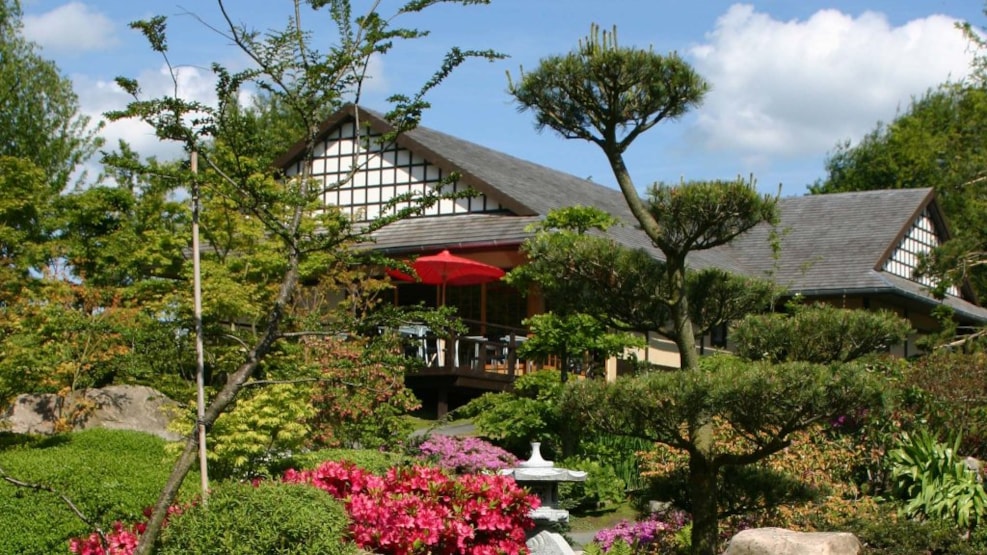 De Japanske Haver
The Japanese Gardens is a garden architectural gem where 8 different styles of Japanese garden culture can be experienced up close on Funen. They are landscaped according to unique ancient Japanese traditions. The styles are view, tea, forest, hiking, water, courtyard, temple and meditation gardens. Here you can enjoy the moulded shrubs and layered trees, views of several lakes, many streams. Find peace in the meditation house.
The gardens total 7500 m2 and are landscaped with more than 5000 plants and around 900 tonnes of natural stone. With its footpaths and many garden rooms, it will give visitors an intimate and harmonious experience.
In the café, you can savour a selection of Japanese-inspired dishes such as sushi or Japanese "meatballs". Danish food is also served, but the common denominator is that all dishes are served according to Japanese traditions. Buns, cakes and pastries are also served. The café is open until 17:00.
The shop is filled with exclusive items imported directly from Japan, such as porcelain, glassware, teapots and ikabane. There are gift items in all price ranges. The shop also has a small exclusive plant sale of bonsai and some of the garden's speciality plants, as well as gardening and bonsai tools.
The gardens also contain a collection of Rhododendron species and Iris. Shrubs and trees will be in harmonious bloom throughout the season. The hardy Camellia, cherry trees, Rhododendron, Hotensia and Azalea, as well as many other plants, bloom from May to September.