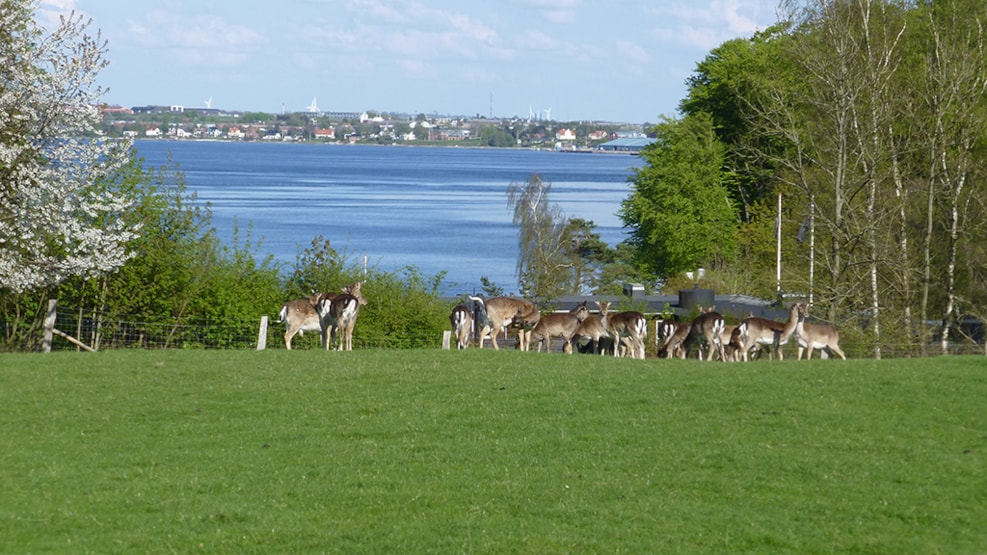 Deer Garden in Kongebro Forest
The deer park in the Kongebro Forest lies close to Hotel Comwell Kongebrogaarden and right at the foot of the Old Lillebælt Bridge, and has an impressive population of fallow deers.

It is possible to enjoy a picnic, as there are tables and benches in a covered area at the park, and also access to an open grill. Toilets can be found at the Kongebro Harbour close by.

Dogs must be at a leash, and visitors are advised to show the necessary concern for the well-being of the animals.

Please notice: At the picnicspot "Kobakken" there are no access for dogs.