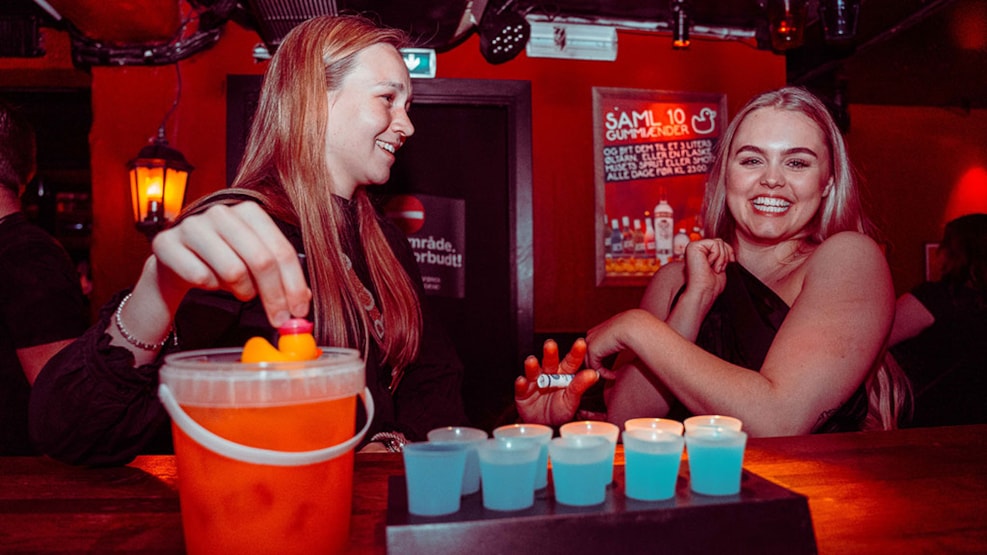 Den Brølende And
Odense's wildest dance basement, Den Brølende And (the Roaring Duck), welcomes you to an evening filled with dancing, partying and community. There are no pretences here, and you're welcome to jump on tables and benches while singing along to the biggest hits from the 80s, 90s and 00s.
Our dedicated bartenders are always ready to sing along to old classics from Thomas Helmig and Bamses Venner while mixing the legendary Duck Bucket that will get you in the perfect mood to dance the night away.
Karaoke night and Friday bar
Every Thursday is dedicated to KARAOKE, where you have the opportunity to grab the microphone and belt out a song to your fling, your friends or maybe an ex? There's room for it all! On Fridays, the Friday bar is packed with entertainment and great offers from 16:00.