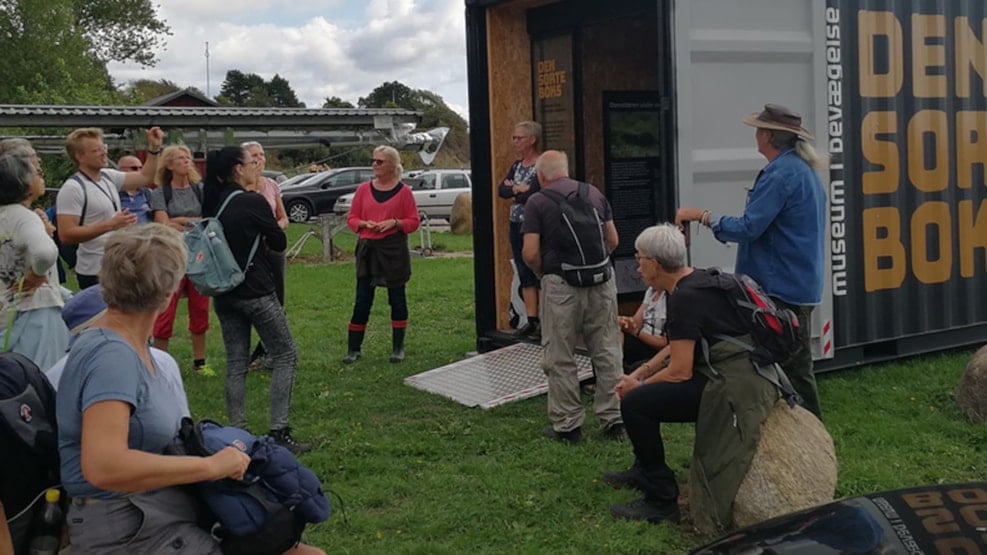 Den sorte boks
In introducing THE BLACK BOX, Svendborg Museum is redefining exactly what an exhibition and a museum are. A 20-feet-long shipping container rebuilt with solar cells, alarms, breakproof display cases and streamlined exhibition items helps us make the communication of the South Funen cultural inheritance mobile. The exhibition items of the exhibition container may change from day to day and are designed to create an unprecedented influence of the cultural inheritance. There are no limits to where history may be found. The museum shipping container also ensures that there are no limits as to where history can be communicated.
Program 2021
5. - 30. May: Svendborg: "The Greyfriars Monastery"
June: Ollerup: "German refugees in Ollerup"
July: "50 years of HARJA"
August / September: Ulbølle: "The Alternatives"
September / October: Vejstrup:"the Grundtvigians"